Homeschooling was never on my radar. Yet, we discovered that homeschooling was the best option for our almost middle schooler. The choice was clear, so after a short freak out session, it was time to really buckle down and figure out how this whole homeschooling a middle schooler works.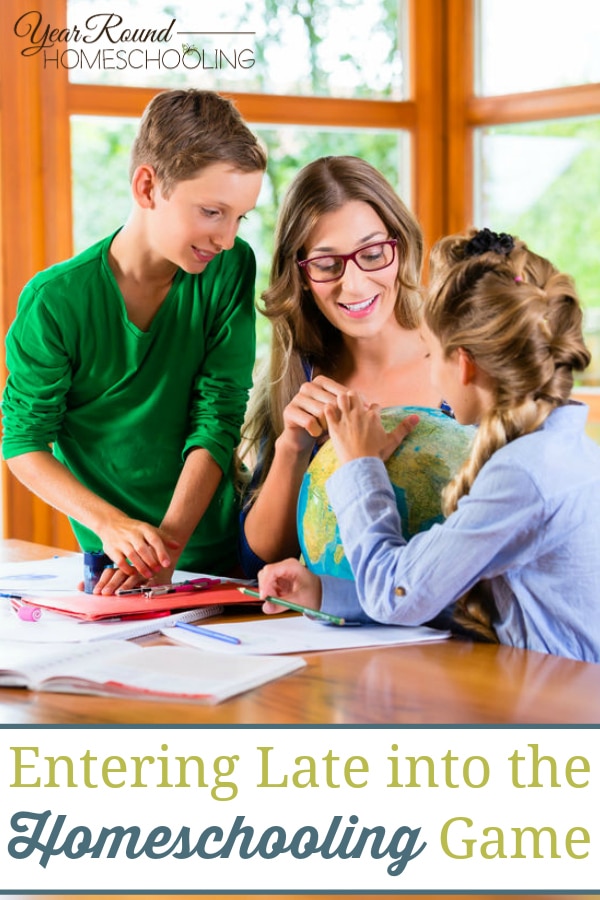 Homeschool planning for any grade level can be overwhelming. However, the pressure is really on when you decide to start your journey during the middle school years. There are a few things that I learned along the way that I wish I had known from the very start.
5 Tips for Entering the Homeschooling Game Late
Breathe: You and your middle schooler are going to be OK. Yes, you are gonna mess up and struggle as you strive to find your groove but it is all just part of the journey. The fact is that this new journey is going to change you and your child forever. Your bond is going to strengthen, your struggles are going to be a bit different and you will both learn to work together as you tackle this adventure. You are both going to come out not only OK but stronger.
Seek out counsel from experienced homeschool mommas: Seriously, don't go at this alone. Otherwise, you will end up grey-headed and stressed beyond belief. There are so many options out there that it is a good idea to find out what others have tried, loved and even hated. If you don't have someone to reach out to then, by all means, reach out to a homeschooling blogger they will tell you the good, bad and even the ugly. Also, there are Facebook groups that are just for general homeschool and many for most areas of the world filled with lots of helpful people who want to help you succeed. You are not alone even if you think you are.
Discover what it is your child needs the most: I strongly advise having your child take a placement test before you buy anything. Otherwise, you will not be able to get the curriculum your child truly needs. There are free options out there for this! Try checking out the options here and here. Save yourself time, money and stress by doing this.
Create a vision together: This is not something that I found important in the very beginning. Little did I know that we began it our first day of "school" when we sat down together and had a heart to heart that started with, "Forget everything up to this point, your education is in your hands and I am here to help you reach your true potential". I also didn't know that this would inspire our homeschool's name, various unit studies and amazing topical studies that I would have never thought of.
Embrace your new normal: Your home life is going to feel as though it is spinning out of control. There may be a bit of culture shock. You will discover that every member of your home is going to be affected by this new education adventure. Embrace it and attempt to discover a new routine for your family. You have entered a new motherhood season, you're a homeschool mom now!
Homeschooling when you are entering the game late can seem like you are drowning, but friend you are going to be OK. In the end, you will look back and wonder why did you ever began with a public school, to begin with.
What has helped you most as you started homeschooling late in the game?
____________________________
Until Next Time Just Keep Soaring 4 Him!
Bridget is a homeschooling momma on a mission to inspire and encourage wives and mommas that no matter what they can succeed at anything God has called them to do. Having been married for 17 years, mothering 4 children and running an online ministry has taught her that nothing is impossible with God at the helm of things. In her free time, she enjoys stealing moments with her husband, gardening, reading a good book and sucking down lots and lots of coffee. You can find her on her site Little House in the Cove, her Facebook page, Instagram and even Pinterest where she shares glimpses into her life and connects with her readers on a more personal level.