It is important for our children to know the history of the United States of America. They need to learn about the holidays that are on our calendar and that we recognize, not just celebrate them because it is tradition. Flag Day is often a holiday that is overlooked because it isn't a legal holiday in all 50 states, but that doesn't mean it is any less important to our nation's history.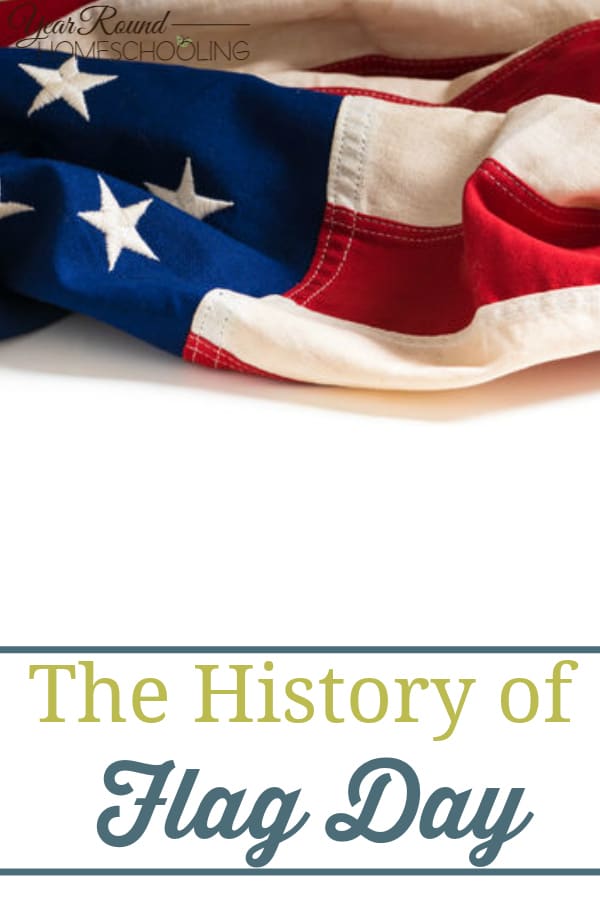 Flag Day Facts
The design of the American Flag was adopted by the Continental Congress in 1777. However, it wasn't until 1861 that a Hartford, Connecticut celebration officially observed a Flag Day.
By the late 1800s schools across America held Flag Day programs to reach immigrant children and the observance began to carry into communities around the United States.
In 1885 a schoolteacher, Bernard J. Cigrand, in Waubeka, Wisconsin, inspired his students by displaying a flag in the inkwell on his desk and asked them to write an essay about what the American Flag meant to them.
The state of New York's Board of Education began a formal observance of Flag Day in 1894. Then in 1897 the governor of New York ordered the American Flag to be displayed outside of all public buildings throughout the state.
Pennsylvania that became the first (and only!) state to recognize Flag Day as a legal holiday in 1937.
Bernard J. Cigrand, George Bolch, Elizabeth Duane Gillespie and William Kerr are credited with having a lifelong passion for the establishment of American Flag Day. Each of them took steps to organize Flag Day celebrations in Wisconsin, New York and Pennsylvania throughout their lifetime.
It was President Woodrow Wilson that issued the first proclamation in 1916 for June 14th to be recognized as Flag Day. Later in 1927, President Calvin Coolidge issued the same proclamation and President Franklin Roosevelt issued one as well in 1927. However, President Harry Truman and Congress signed a law making June 14th a national observance in August, 1949.
What did you learn about Flag Day that you didn't know?