I stumbled into homeschooling. Or, perhaps it would be more accurate to say that I closed my eyes, uttered a prayer, and jumped in head first. As a school psychologist and product of public schooling, homeschooling was never on my radar. It's not that I had anything against homeschooling, it's just that I had never really considered it. I assumed my children would attend public school, just as I had.
Then I was blessed with a child and life changed as it always does. Over time, it gradually became apparent to us that this little guy was different. He was a square peg and he marched to the beat of a different drum. He challenged us on a daily basis, and continues to do so to this day. When he entered kindergarten, it was clear that traditional schooling was not a good fit for him.
So, why do we homeschool?
This has been the most unexpected yet delightful and educational journey of my life so far, and I wouldn't change it for the world. I guess you could say, I stumbled into homeschooling love.  What a difference a year makes!
Tell me, why do you homeschool? Was it planned, or did you stumble into homeschooling love like I did?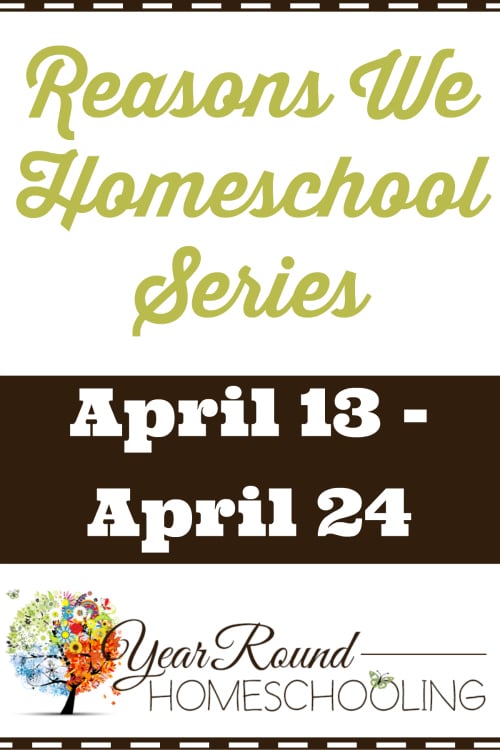 The following two tabs change content below.
Cait is a school psychologist, mom to three amazing children, and an unexpected homeschooler. She loves nature, good books, board games, strong coffee, and dancing in her kitchen. You can read about all of these things and more at
My Little Poppies
. Cait co-hosts
The Homeschool Sisters Podcast
. She is a contributing writer at Simple Homeschool and GeekMom. Her work has also appeared on The Huffington Post, The Mighty, and Scary Mommy. Cait is founder of Granite State Gifted, a support group for families of gifted children in the NH and MA area, and is co-founder of Raising Poppies, an online Facebook community for parents of gifted and twice-exceptional children. You can find her on
Facebook
,
Pinterest
,
Twitter
,
Instagram
and
G+
.
Latest posts by Caitlin Fitzpatrick Curley (see all)