Learning how to understand the lyrics of the hymns that your children sing in church is important. How can you connect with music if you don't understand it? Teaching our children to study lyrics in hymns when they are young will pay off when they get older. We need to ensure our children know the importance of listening to the lyrics of a song. Hymn study worksheets are great resources to do just that and more!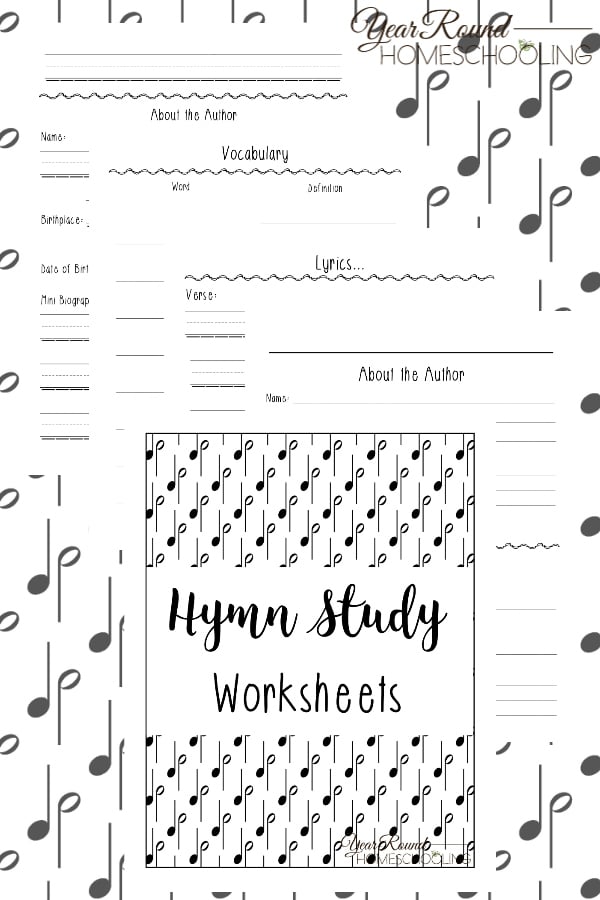 Inside you'll find penmanship pages, vocabulary sheets and notebooking pages to teach your kids how to complete a hymn study on their own. There is a set of worksheets for your younger students needing help staying between the lines and lined worksheets for your older students as well.

The following two tabs change content below.
Misty Leask
Misty is a Daughter of THE King, Texas girl always, Navy brat at heart, loving Fisherman's wife, blessed mother of 2 and founder of Year Round Homeschooling. She is passionate about being real throughout all of life's struggles, successes and dreams. Her heart is full of ideas and passions, but the hours in her day never multiply to get it all done. Misty loves writing and reading in her spare time. Music and photography are favorite past times of hers as well. You can find her on
Facebook
,
Twitter
,
Instagram
and
Pinterest
Latest posts by Misty Leask (see all)