Changing homeschooling methods isn't something that I ever thought I would do. I'm a textbook and test kinda girl. I take my assignments, complete them and move on to the next one. After 7 years of homeschooling, I've finally come to realize that my children do not function well this way.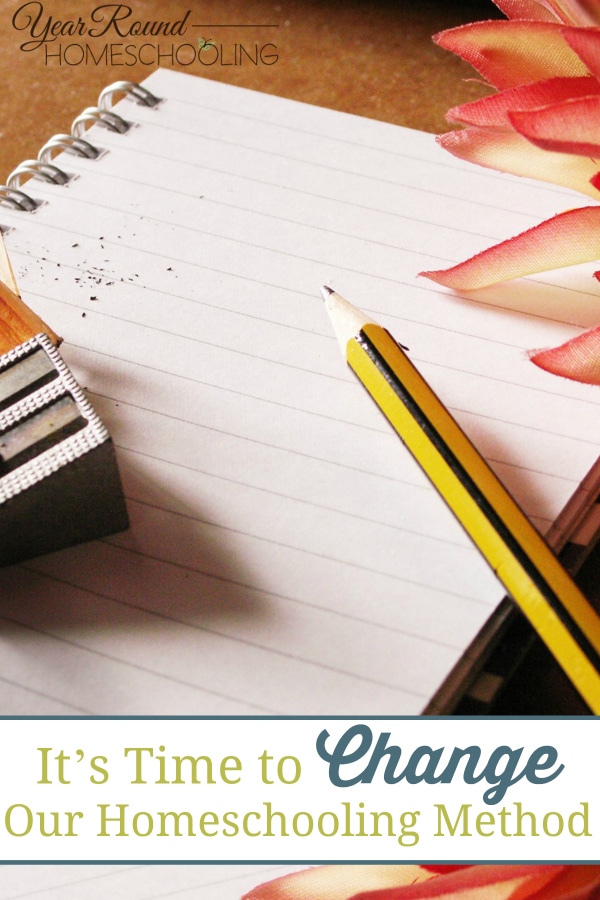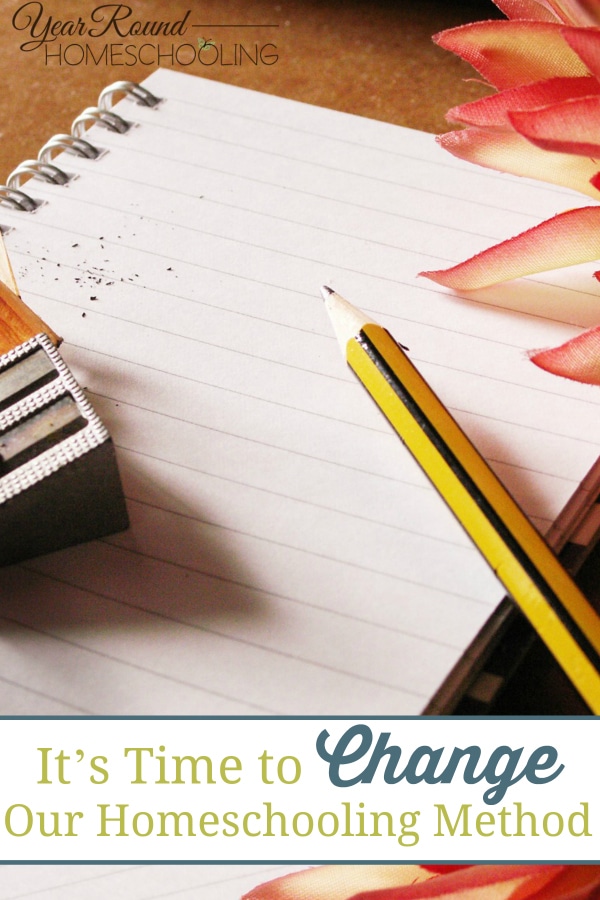 I'm an over the top planner and love to have the entire year mapped out and ready to go. Yet, it has become clear that this is not how my children learn best. God has been working on me for quite a while, getting me ready for the homeschool method that my children desire and need.
I didn't come to this decision lightly or without much prayer. I've spent the last 2 years trying different things, praying for direction and honestly just being worn out from trying to "make" my children learn my way.
When my 6th grader was crying over math I knew something had to change. Math is not my strong suit. I've known that we were going to have to change our math curriculum at some point, I just didn't think it would be as early as 6th grade.
So, as this "school year" is getting ready to come to a close, I've come to terms with what works best for my children. I'm ready to make the jump (even though it does scare my planning nature a little…ok, A LOT) because it's what my kids need me to do.
One exciting part of this journey for me is that I finally have found my place here at Year Round Homeschooling. Over the last 9 months I've been managing, promoting and creating the free printable packs here, but I've not had a place to jump in and share my homeschool journey with you. Thanks to my children's need to change homeschooling methods, now I do!
Since we haven't changed our homeschooling method yet, I won't be writing about the homeschooling method we'll be using beginning in August. Instead over the next few months as I prepare to change our homeschooling method, I will be sharing some tips for and reasons that you may want to consider changing your own homeschooling method.
Please understand that not everyone needs to change their homeschooling method, if your children are learning and enjoying the way you're teaching then I urge you to leave things as they are in your homeschool. Changing homeschooling methods is not easy nor is it for everyone. Kids need routine and if you don't have to change your homeschooling method then I would advise you against trying to do so. 
Starting in August you'll find me here at Year Round Homeschooling as the child led homeschooling contributor. Until then, I'll be sharing different steps I take in changing our homeschooling method