When I started homeschooling my children, I was most excited about the BOOKS. Doesn't every homeschooler develop a bit of a book obsession? When I learned about living books, and what it looked like to educate my children with them, I knew I'd found my heart's home.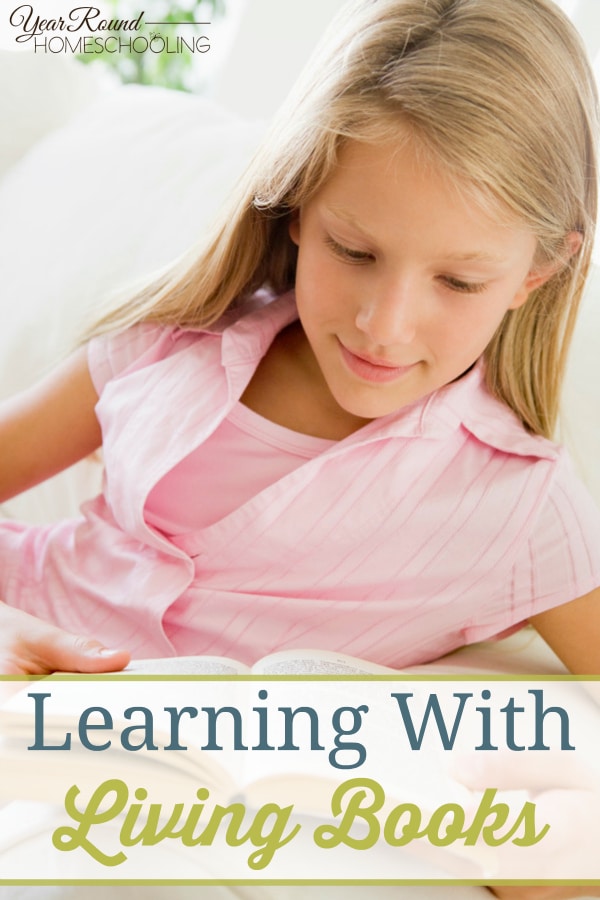 What is a living book? A living book is one that is written by one author who is passionate about their subject and is usually written in a narrative (storytelling) style. The language is beautiful, not dumbed-down or childish. It's a book that draws you in and changes you. I love this word picture from Charlotte Mason's book, Ourselves:
There are libraries, too––such libraries! containing every book of delight that ever was written. When anybody sits down to read, the author who made the book comes and leans over his shoulder and talks to him. Vol. 4, p. 3
That is the essence of a living book, don't you think? The author whispers in your ear, shares something precious with you, a living idea, which inspires truth, beauty and goodness. Children connect with these ideas, internalize them, and the world opens before them. It's amazing to behold.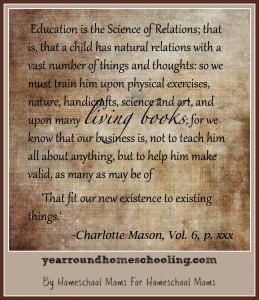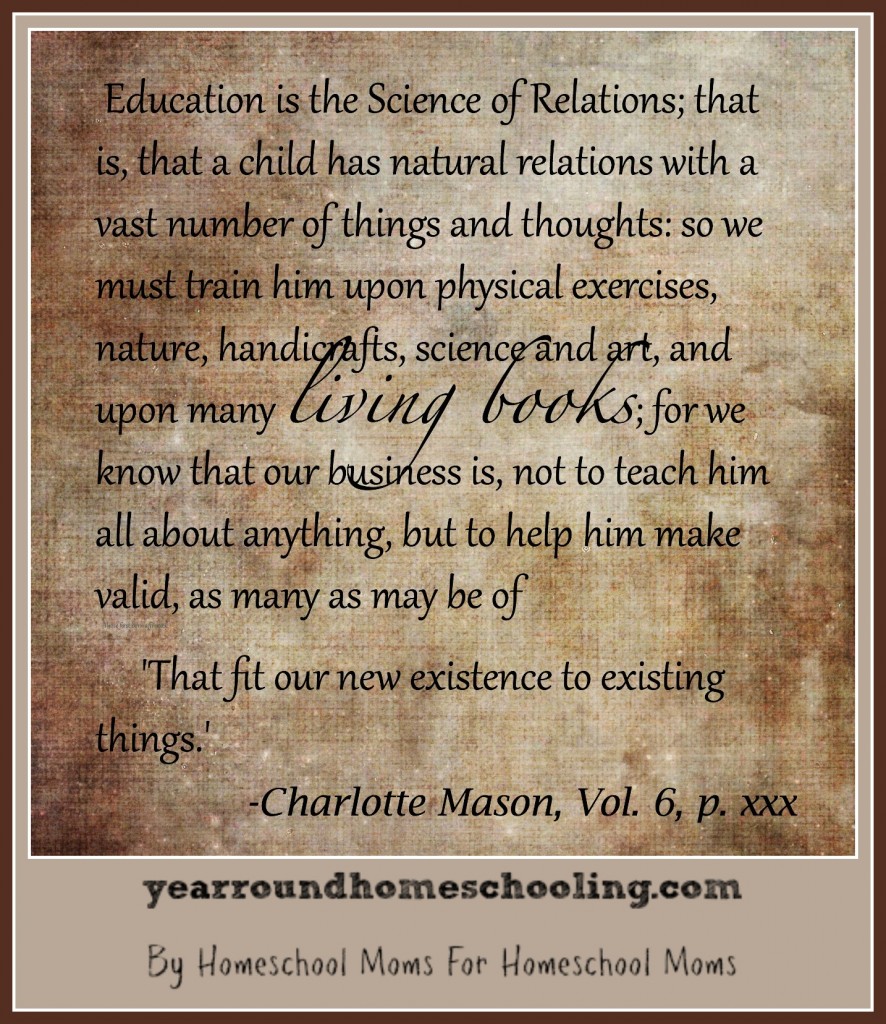 How do you identify a living book? That can be hard to define sometimes. Brandy Vencel, author of the Afterthoughts blog, said in her post about living books that it can be easier to think of a living book in terms of what is is not. It is not what Charlotte Mason called "twaddle," or a book that has no value; they are also not textbooks. Another good way to identify whether a book is living or not is whether you're able to narrate it. If you have nothing to say when you've read a chapter, if nothing affected you enough to give you something to say, it wasn't a living book.
I've certainly read my fair share of twaddle (and still enjoy it sometimes). When I was a child, I read all kinds of fluff. However, I also read excellent books like A Little Princess
, Heidi, Little Women, fairy tales
, and more fairy tales, thanks to my parents and grandparents who made sure I had access to them. I still have the beautiful copy of Little Women my grandmother gave me, and my very tattered paperback of Ozma of Oz
. I recently read Anne of Green Gables
for the first time, and wondered how on earth I missed it as a child.
I hear lots of parents say, when their children read books that are… less than excellent, "At least they're reading." I disagree. There is so much that is excellent for children to read, there is no reason to have them read books that are not worthy of their incredible minds. There are wonderful books written even for early readers. Truly. Run far, far away from Captain Underpants! Children will enjoy reading twaddle, of course; it's easy, and require them to think. It's a bit like candy. Of course they like it, and it's all right for an occasional treat, but you wouldn't let them only eat that. If you give them good books, they will learn to love them, and to want to read them more than they want to read twaddle. I love to hear my girls discussing books. They've gone from saying, "My mom doesn't think that's a good book," to being able to determine what they want to read for themselves.
Take the The Burgess Bird Book for Children
, for example. If you've read my nature study posts, you know I love this book. From reading it, my children have learned about bird colors and camouflage, nesting habits, and migration, just to name a few things. We read Our Island Story for history, and felt as if we really got into the flow of British history. One of my daughters described it as "a fun, interesting history of Britain that does not bore people to death." Ha! I can tell you we enjoyed reading that book far more than any textbook we've tried, and because we connected with the story, we remember a lot more of it.
I have tried nearly every curriculum under the sun, it seems, but we always come back to living books. It was hard for me to wrap my brain around learning from books written like stories, even for science, when all I remembered from my own education was textbooks. However, I have seen how my children have connected with and learned so much from living books that I'm now a firm believer and can't bring myself to use anything else. *
If you're new to the idea of living books, I have some resources for you:
*That is not to say that textbooks have no place in a Charlotte Mason education. She certainly used them; they have their place, but that is a discussion for another time.
Check out different homeschooling methods by following our Pinterest board below.
Follow Misty Leask's board Homeschool: Methods on Pinterest.