Upon deciding to homeschool your child, one of the first tasks you'll likely have to complete is writing a letter of intent to homeschool to your local school's superindent.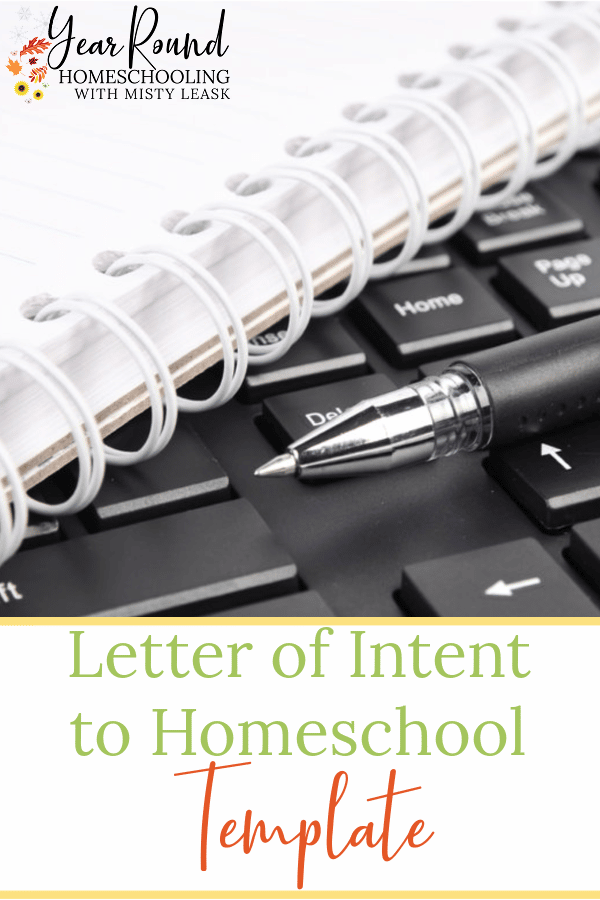 Dealing with the public school system is not something that many homeschool families enjoy. However, there are some steps that you have to take in order to homeschool your child legally.
Every state has its own requirements for homeschooling, so it is necessary that you look into the homeschool laws that apply to you in your state.
There are some states that make homeschooling easy, while others require that you jump through hoops to homeschool your child.
For those of you that are required to send a letter of intent to homeschool, I've put together a template to help you get started. It isn't a difficult letter to write, so please don't be stressed with this step of the homeschooling process.
This letter of intent to homeschool template is just that, a template or sample.
It is essential that you research your state homeschool laws to ensure that 1) a letter of intent is required, 2) your letter of intent includes all of the information required and/or 3) that you've done everything that is required of you by your state to legally homeschool your child.