I know that the holidays are near, and our minds are most likely far from geography topics at the moment.  We have momentarily put our books down and are enjoying an increase of family activities.
I would like to encourage you to speak to your child about our world for just a few minutes. Find out if there is a specific country that they would like to research further.  An increase in down time is a perfect opportunity to check out a few books!  Through this learning your child could discover new interests that they could possibly enjoy for the rest of their lives!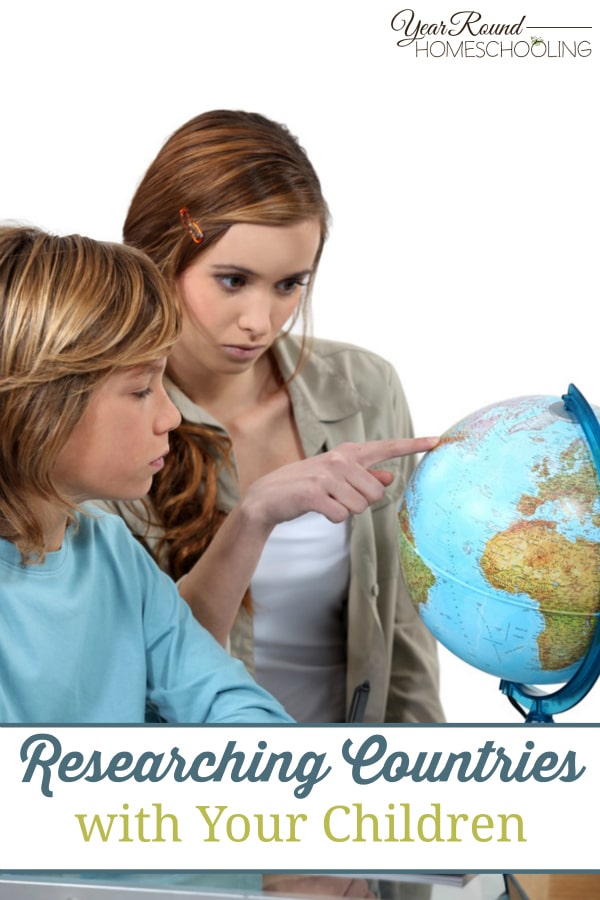 Does your child like to cook?  Why not check out an international cookbook together?  These new recipes could be served at a family get-together.
Does your child like to draw?  Why not research artists from countries around the world?  Your child could attempt new drawing techniques while creating their next masterpieces!
Is your child social?  Why not set up an interview with a person who is originally from a different country?  If you have a church home, this would be a good place to locate such a person.  This interview could spark a friendship that lasts a lifetime.
Does your child play sports?  Research sports in different countries and then set up a field day with neighborhood children.
Would you like to impact your child for eternity?  Learn about missionaries from around the world.  I, along with my children, have learned so much from various heroes of faith who have laid their lives at the foot of the cross to follow Jesus wherever He might lead them.
Through all of these activities, your child will be reading, thinking, and narrating.  Who says that learning has to stop during short breaks during our school year?  Our motto is that learning never stops!
I hope that everyone has a blessed holiday season!
You'll find lots of fun ways to teach your children about geography by following our Pinterest board below.
Follow Misty Leask's board Homeschool: Geography on Pinterest.