These St. Patrick's Day Coloring Pages are a fun addition to your St. Patrick's Day learning.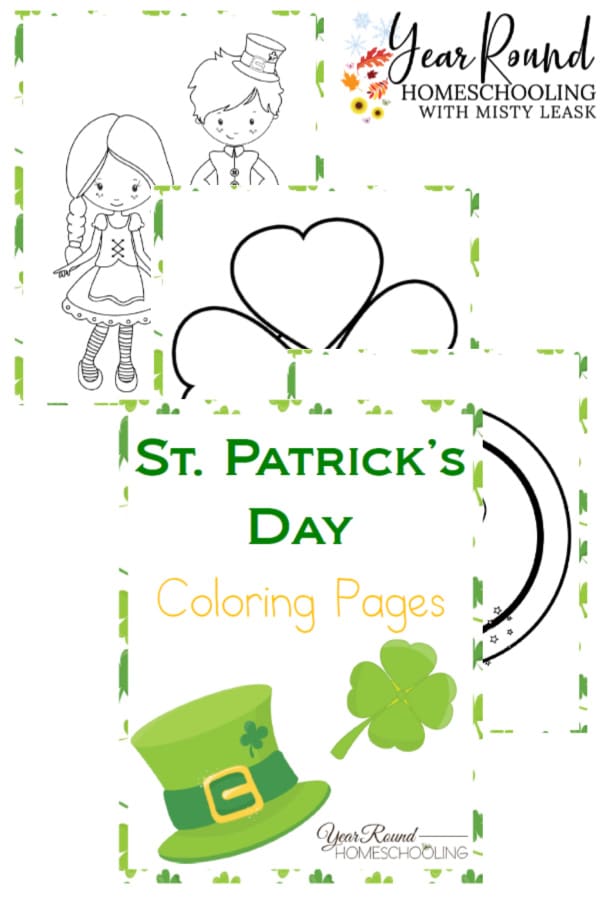 Teaching kids the truth behind the holidays that we celebrate is important. Do your kids know that St. Patrick's Day isn't about a pot of gold at the end of a rainbow?
You can teach them the history of St. Patrick's Day using this pack and add these St Patrick's Day Coloring Pages for fun!
Coloring is good for everyone, no matter how young or old they are! It is one of the easiest ways to be creative and artistic.
For those that don't have an artistic bone in their body, coloring is perfect. This includes me!
I love art, but am not artistic in any way. Just because you or one or your kids aren't artistic doesn't mean art class has to be a struggle.
There are plenty of ways to cover art in your homeschool for those that don't love art. Our favorite ways to cover art are through appreciation and the history of art.
Whether your homeschooling journey includes creating art or just enjoying it, coloring is a fun way to see the artistic side of anyone come to life.
Your kids will have fun using these St. Patrick's Day Coloring Pages as part of your holiday studies. They are also a great resource for when your homeschool is on the go.
If they're ready for more fun after they've completed these coloring pages, grab a copy of this St. Patrick's Day Fun Pack for them too.