Both of my kids are now teenagers, so I'm beginning to create more fun resources for my middle and high schoolers. There are many activities that they need to learn how to do, but I still believe that learning should be fun! With Star Wars day coming up, I decided to create a fun resource that will require them to use critical thinking, analyzing and writing! It is my hope that your Star Wars fans will also enjoy using these Star Wars Character Analysis Worksheets in their homeschooling.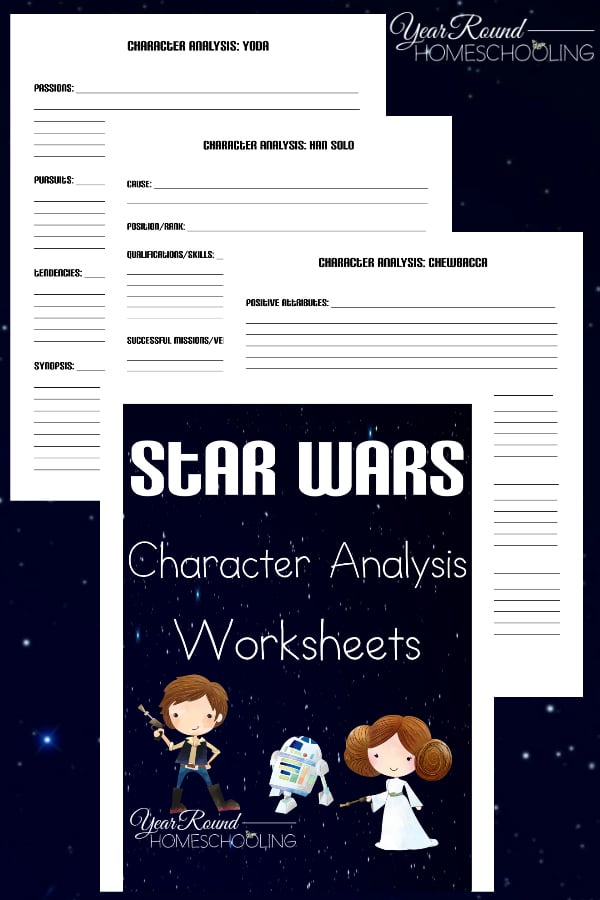 Your kids will work on writing about each Star Wars character's attributes, strengths, weaknesses, their roles and more. At the end they'll be asked to give a synopsis of each character to complete their character analysis.
You'll find all of our Star Wars printables listed here!