I've talked before about how to use lapbooks for specific subjects, like geography and literature, and work them into your seasonal studies as well. Did you know you can also use lapbooks as a reference tool? In lapbooking lingo, they're usually called "mini-offices."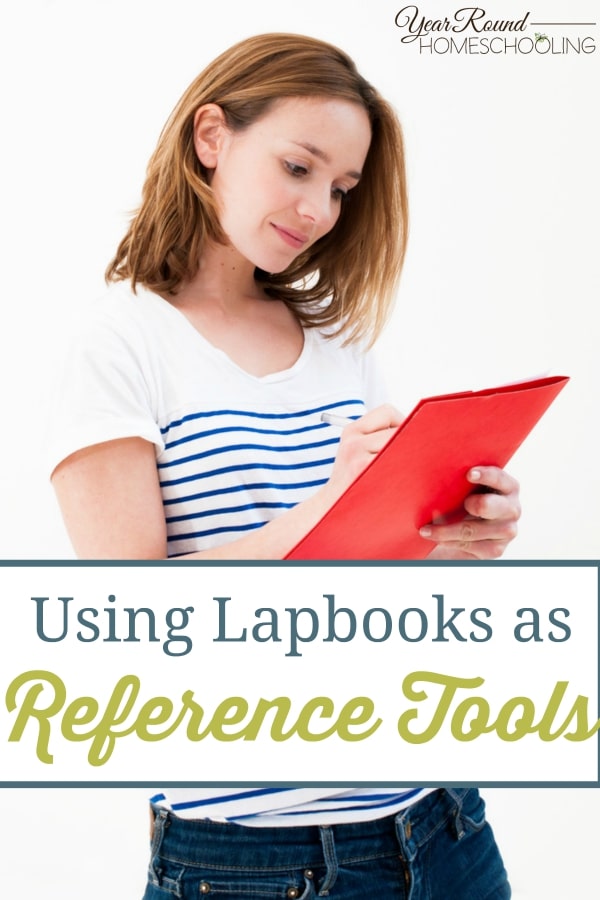 What is a Mini-Office Lapbook?
A mini-office is a reference tool in the form of a lapbook. It's made the same way using file folders, but it's specifically made to be used over and over again in daily lessons as a helpful guide. For instance, a math facts mini-office lapbook for elementary ages might include the multiplication tables, money, skip counting, or Roman numerals.
You can see how a sample math mini-office is put together in this video:
I highly recommend laminating these mini-office components as shown in the video. They last so much longer that way! Remember, these need to be sturdy enough to use on a regular basis, so good cardstock is also recommended.
You can combine subjects into one mini-office lapbook like this one at Homeschool Creations, or divide them by subject.
abcteach has some great resources, many of them free, that you can download instantly and put together. They cover all kinds of topics, even science.
I have also used mini-office lapbooks for Bible memory verses. When my daughters create the lapbooks, it helps cement the verses in their memories and gives them a handy reference when they're working on memory work.
Since most homeschoolers, even year-round homeschoolers, begin a new school year in August or September, this is a great time to make a mini-office lapbook to help them learn new skills, memorize facts, and have a useful reference tool that they can refer to again and again.
Have you ever used a mini-office lapbook?