Growing up I remember playing the I Spy game with my parents and little brothers. We played it while we were at home and when we were traveling across the country as part of our Navy life. It was a great way to pass time and have fun together. I played the game with my kids when they were younger more than we do now, but every once in a while one of them will say "I spy something…" out of the blue and surprise me.
Thankfully I Spy isn't just a game that needs mom's attention or participation to play! It is a game that kids can play on their own and just in time for Valentine's Day I have a printable Valentine's Day I Spy game that your kids can play alone!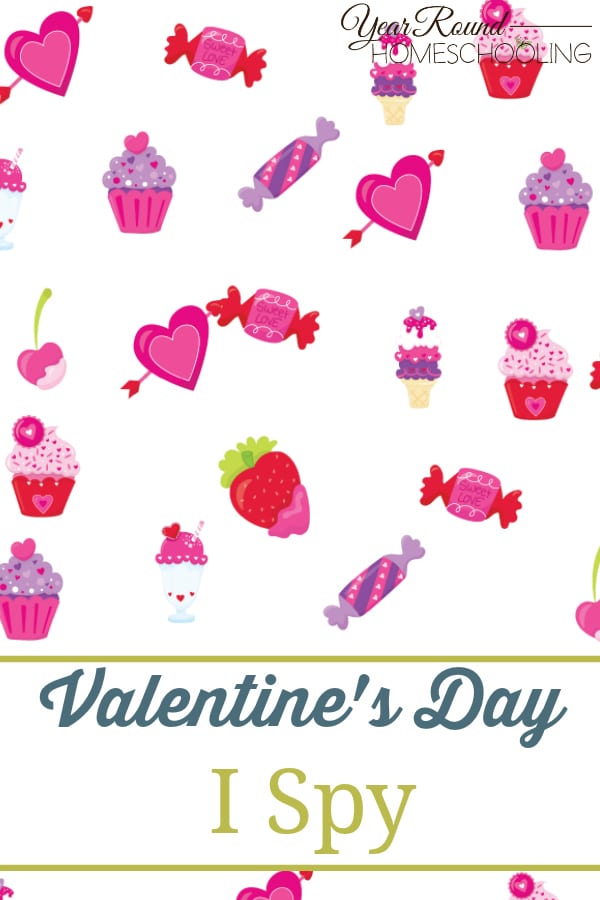 Your kids will have fun counting how many candy pieces, hearts, strawberries and more that they can find on this fun Valentine's Day I Spy printable!
To receive this Valentine's Day I Spy freebie you MUST sign up to receive our emails below.
Be sure to check your spam for the freebie. It will be coming from [email protected]