Let's talk about social skills for a minute. If you are the mom of a child with special needs, you are probably already familiar with the term. Social skills are life skills. They are important for the development of healthy relationships and self-esteem. Put simply, social skills are the skills needed to effectively communicate, interact, get along with others, and build relationships. They encompass a wide array of behaviors, including:
Verbal communication skills
Nonverbal communication skills
Listening 
Attention
Self-regulation
Awareness of the emotions of self and others
Understanding and adherence to social rules and norms
Social skills come easily to many of us, so easily that many people take them for granted. While all children need some help developing social skills, there are children need extra help. It can be painful to watch your child struggle in these areas that seem to come effortlessly to peers.
Today I am sharing one of the easiest, and most fun, ways to work on those much-needed social skills at home: playing games.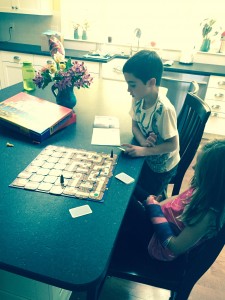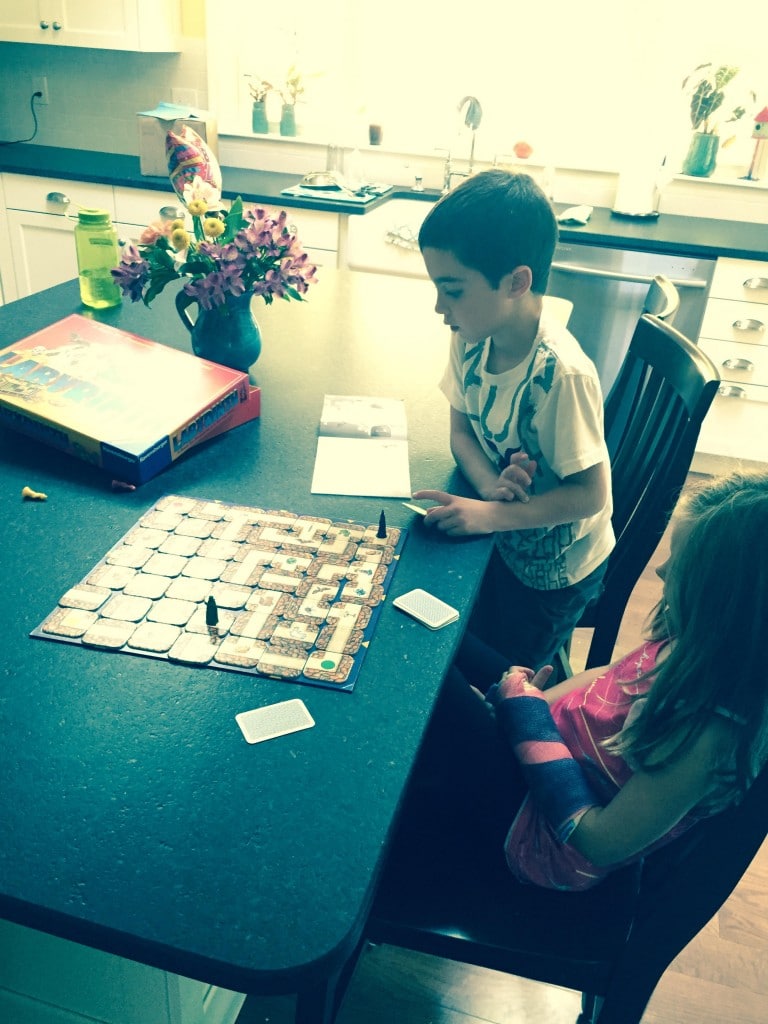 Work on Social Skills the FUN way
Playing games to work on social skills sounds almost too easy, doesn't it?
Here's the thing: Play is the science of childhood. Children learn how to navigate their world through play. And, when parents play alongside their children, they have the opportunity to work on those precious social skills while having fun. Playing a game presents many opportunities for teachable moments and you are building relationships and making memories in the process! While direct instruction of social skills has its place, there is something to be said for the hands-on, experiential learning that playing games together provides.
Children are doing so much more than simply having fun when they are engaged in play. Playing games works on a host of skills, including:
Verbal communication
Self-regulation
Turn-taking
Sharing
Listening
Focus and attention
Following directions
Learning to handle wins and losses
Cognitive skills such as counting, color/shape/pattern recognition, strategy, problem solving, early literacy, etc.
Board games are an affordable supplement to your homeschool curriculum. At less than the cost of a movie ticket, games are the perfect gift this holiday season as they will provide years of family memories and learning.
Now, it's your turn…
Tell me, are games part of your homeschool curriculum? What are your family's favorites? Share your thoughts here.