Planning your October homeschooling is easy (and beneficial!) for you and will be fun for your kids using this October Homeschool Planning Pack!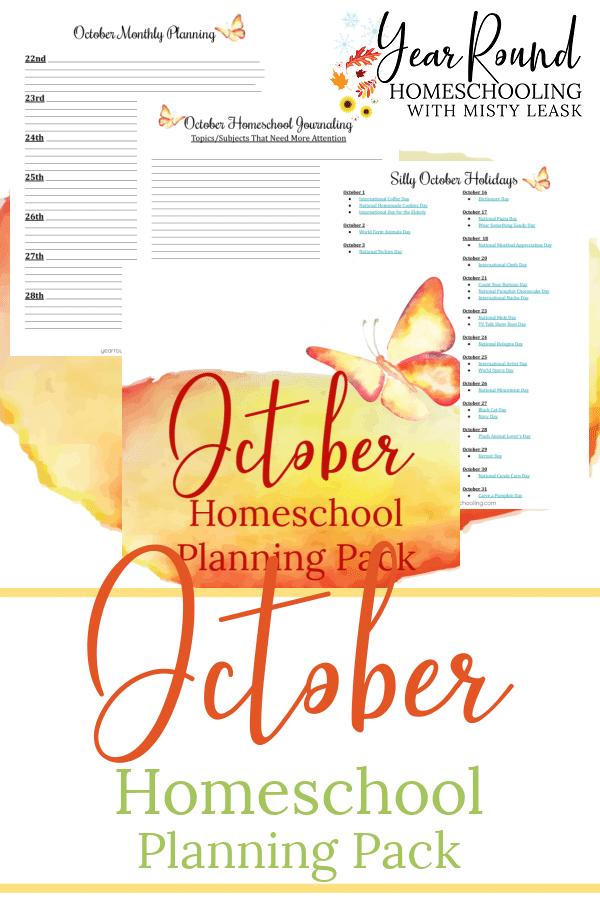 While summer is my favorite season, I have learned to enjoy the quiet days that fall brings my way.
After our crazy busy summer rental season, we're blessed with two months of quiet time just for us before our busiest rental season, winter.
Many people embrace fall with all its color, pumpkin spice and everything nice. Personally, I have to make the daily effort to get outside and enjoy the 50 degree days. Since I know that the frigid winter days of Maine are just ahead.
Fall truly is a wonderful time for homeschooling. Living in a thriving tourism area, our fall homeschooling has often been my favorite as everyone from away has gone home.
In the fall, there is so much to see and do outside after the hot summer months. Grab a hoodie or sweater and get outside with your kids! Discover the beauty that fall has brought your way.
Make sure that you add lots of fun activities to your homeschool days, don't just get stuck inside with textbooks. If you need ideas on how to make your homeschool days fun and interactive, I've put together a list of silly holiday activities inside this pack to help get you started.
Inside this October Homeschool Planning Pack, you'll find fun holiday learning resources, weekly and monthly planning pages and homeschool journaling pages for you! This resource will make planning homeschool days in October easy for you and fun for your kids.