In just a few short months my children and I will be wrapping up our 8th homeschool year. As a homeschool mom it isn't always easy to find the right curricula for your family. There are SO many options for every single subject and elective, it is enough to make even a veteran homeschool mom's head spin. Yet, when there is a specific subject that you and/or your child struggle with you become extremely thankful for all of the options that may have previously caused your head to ache.
Just over 2 years ago, when my son was in the middle of his 6th grade year, we reached a place in math where tears were a daily occurrence. As his mother (and teacher) I was frustrated that I could not explain the mathematical processes that he was trying to learn in a way that he could understand. As the student my son was beginning to believe that he was unable to learn…that he couldn't understand math because he was stupid. My heart was broken. His spirit was broken. I knew something had to change.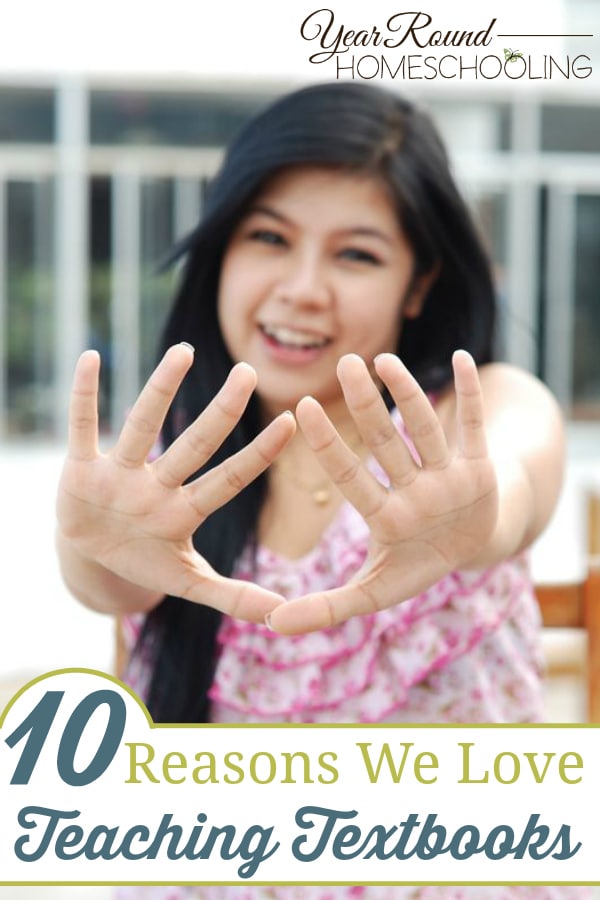 It was during this time that I reached the point of being extremely grateful for all of the math curricula options available to homeschoolers. However, I needed an answer fast. I didn't want to waste time researching every single math curricula on the market because we were in the middle of a homeschool year. I knew that because this was a subject he was struggling with that we couldn't afford to fall behind. So, I reached out to fellow homeschool moms and read reviews on Cathy Duffy's website looking for the math curriculum that my children and I needed to complete the middle and high school years. I knew that once I changed I didn't want to have to do it again.
I am not a mathematician, so a new math curriculum needed to be very hands-off for me. Simply put, I needed a math curriculum that would teach my kids their lessons with little to no help needed from me. My children learn very well visually, so textbooks were out of the question. Other than those two conditions, I had no other direction for helping me find the right math curriculum for our family.
It is said that God requires us to take a step in faith when He points us in the right direction. Well, that is what I had to do when several homeschool moms pointed me towards Teaching Textbooks. I was worried about it being the wrong curriculum for us mostly because I had never spent that amount of money on one subject before. I didn't want to waste money trying something that might not work. Yet, I had peace because the only two conditions that I had for a math curriculum were answered in Teaching Textbooks.
I didn't have to teach the lessons (or grade them! BONUS!) and the lessons were available on CD which is perfect for my visual learners. 
After using this curriculum for the last 2 years, these aren't the only two reasons that my children and I love Teaching Textbooks. If you're wondering what else we love about our favorite math curriculum, below you'll find a few more reasons…in no specific order…
Top 10 Reasons We Love Teaching Textbooks
This has been invaluable to both of my children. When they are unable to answer a problem correctly, every single problem in every single lesson has a visual solution that they can view after they've gotten the problem wrong. They do not have to wonder what step in the mathematical process that they skipped or did incorrectly, the solution takes them through the problem step by step so that they can see where they made their error.
You can't teach what you don't know. It just doesn't work, so having Teaching Textbooks be in charge of teaching the math class is invaluable to me as a homeschool mom that just doesn't get math.
Everyone makes mistakes. Kids rush. Distractions happen during homeschool days. Teaching Textbooks allows students a second chance on every problem. I've found that this has helped my children learn how to recheck their work and it boosts their confidence when they are able to figure out what they did wrong before having to see the solution.
When you are learning a new process, sometimes you forget a simple fact like whether you were supposed to multiply or divide. At times students will be given a hint to remind them how to complete a problem that contains a new process they might have forgotten.
We are just about to hit high school and knowing that I will not have to grade my students math class has taken one big responsibility off of my shoulders. After my students complete their lesson they are responsible for telling me what their grade book says so that I can record it in my homeschool planner.
My children love being able to complete their math lessons on the computer. I still purchase the student workbook so that I have a paper copy of their answers because you never know what will happen and paper doesn't get hacked or scratched.
Each chapter has a quiz at the end. It is essentially a test, but I think that not having the word "test" has made my children actually enjoy it more. They see it has a challenge instead of something to stress or worry about.
After each lesson's lecture students are given approximately 5 practice questions before they begin their actual lesson. These allow them to practice what they've just learned before tackling the lesson head on. Psst…these questions do not count towards your students final grade for their lesson!
When I first found Teaching Textbooks I wasn't sure where we should start because we were in the middle of a homeschool year. Having the ability to give my student a free placement test to help determine which book to purchase was a determining factor in my journey to finding a new math curriculum for my middle schooler.
While we haven't had to use this option yet, I love that Teaching Textbooks has tutors available via a toll-free telephone call if for some reason a student needs more help with a problem or process than the lecture or solution can give. As we're approaching the high school years, this is a very comforting fact for this non-mathematician homeschool mom.
As you can see, we truly are a Teaching Textbook family. In fact, of the 10 reasons we love TT listed above, I only contributed 2. My children came up with the other 8 reasons for this post for me! To me, that speaks more than this entire blog post combined!
Teaching Textbook families please share in the comments what you love most about their curriculum?