Encouraging our children to study God's word is an important role for Christian parents. It is our responsibility that we teach them to hide God's word in their hearts and using fun activities is a great way to help them memorize scripture. Galatians is a good book to study with your children as part of your homeschool Bible class. This Galatians Kids' Bible Activity pack is a good addition to your study.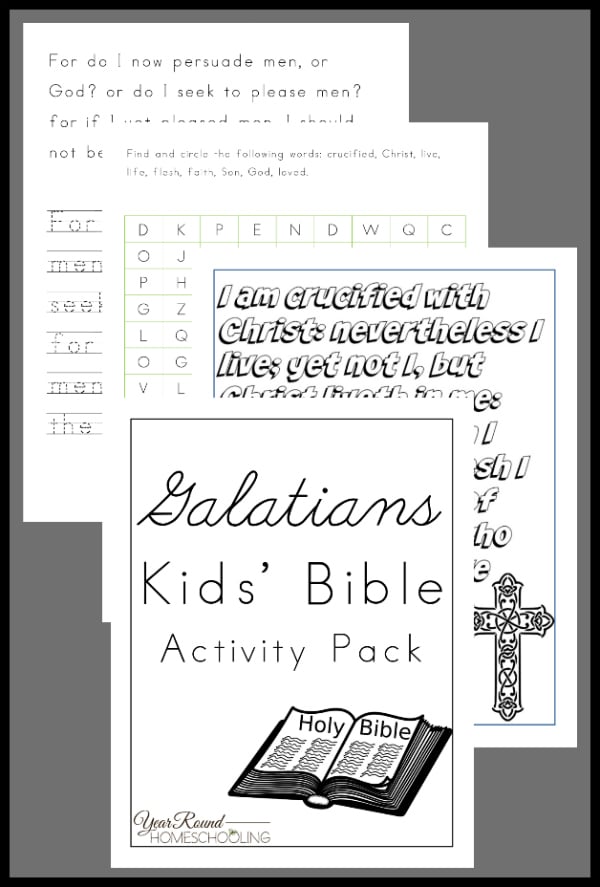 Your children will enjoy studying and learning more about God's Word by using activities that engage them. Take your family devotions or homeschool Bible class to the next level. Inside you'll find penmanship pages, memorization games, word searches and more!
All of my Bible resources for your homeschool are located here – and more are still to come. Often Bible class is the first one to be dropped because it isn't as important as Mathematics, Language Arts or Science. However, what your children learn through the Word of God will take them farther in life. They need to know the Bible for what lies ahead.
If you'd like to study the book of Galatians along with your kids you'll find my Galatians Bible Journaling Pack here.