When my brothers and I were growing up a few of our favorite books were Dr. Seuss, but I didn't think about them much when I became a mom until someone gave my son a Dr. Seuss Collection book for his birthday. Inside I rediscovered my love for Dr. Seuss with my son and he was hooked. He wanted me to read one of the stories inside his book every night before he went to bed. It was a wonderful time for him and I to spend together.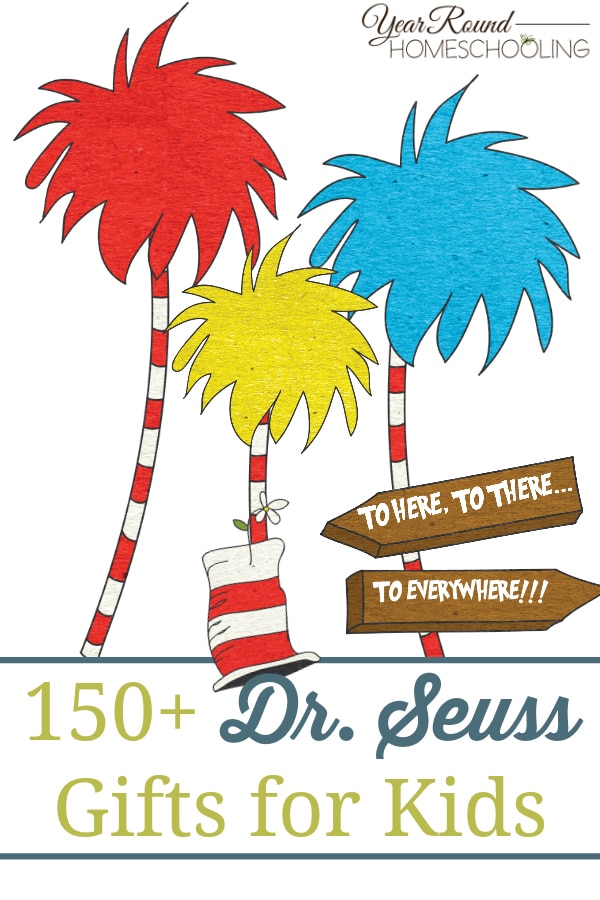 When my daughter came along she too began to listen to the Dr. Seuss books at a much younger age, but the stories weren't her favorite read alouds like they were my son's. It was a precious time when I got to read aloud to both of them though as they listened to the classic Dr. Seuss stories.
My son is in middle school and I don't get to read aloud to him very often, but occasionally I will pull it out and MAKE him sit through a Dr. Seuss story being read aloud again because I believe that it will bring back precious memories for him as it does for me.
My favorite Dr. Seuss book from my childhood is, In A People House. Many people don't know that one, but it is the one that I remember my mom reading to my brothers and I when we were little. Sadly I don't know that I ever read this book to my own children to pass down the memory.
As a mom who read Dr. Seuss to her kids for years, my favorite story to read aloud is The Lorax. This story just pulls on my heart strings and helps teach my children the importance of taking care of the blessings we have. I actually took my kids to see the movie in the theater because I wanted to see it! I loved everything about it with the exception of the song, How Bad Can I Be?, so anytime my children watch that movie now they know to skip that song. Wouldn't it be nice if they could make movies that were 100% clean!? 
My daughter's favorite Dr. Seuss book growing up was, Mr. Brown Can Moo! Can You?. She has loved animals from the time she was tiny, so it was no surprise this was the Dr. Seuss book she wanted me to read over and over.
There is no way that my son could have one favorite Dr. Seuss book, he loved every one that we read. However I read Horton Hears a Who, If I Ran the Zoo, Oh, the Places You'll Go, The Lorax and I Had Trouble Getting to Solla Sollew the most at his request.
Since I'm getting ready to begin my Christmas shopping for my kids, they might just find a Dr. Seuss gift or two under the tree because I'm determined to keep them young (I can't keep them little…I've tried)! I know that I can't be the only mom who strives to ensure that the gifts under the Christmas tree have a purpose, so it is my hope that this Dr. Seuss gift guide for kids gives you fun ideas to create lasting memories with your little (and bigger!) ones.
Below you'll find Dr. Seuss gifts separated into 10 different categories! There are over 150 Dr. Seuss gift ideas listed, so I'm sure that you'll find something for every Dr. Seuss fan on your Christmas list – possibly even adults!
Our Favorite Dr. Seuss Books
Dr. Seuss Cloth and Board Books

Dr. Seuss Book Collections

More Dr. Seuss Books

Books About Dr. Seuss

Dr. Seuss Music

Dr. Seuss School Resources and Supplies

Dr. Seuss Movies

Dr. Seuss Decor

Dr. Seuss Gift Sets

What is your family's favorite Dr. Seuss book?