When I was growing up my family stopped celebrating Christmas because our extended family forgot the Reason for the season. My parents chose to not exchange gifts or have a Christmas tree after my 5th birthday. I didn't understand their decision until I became a mother.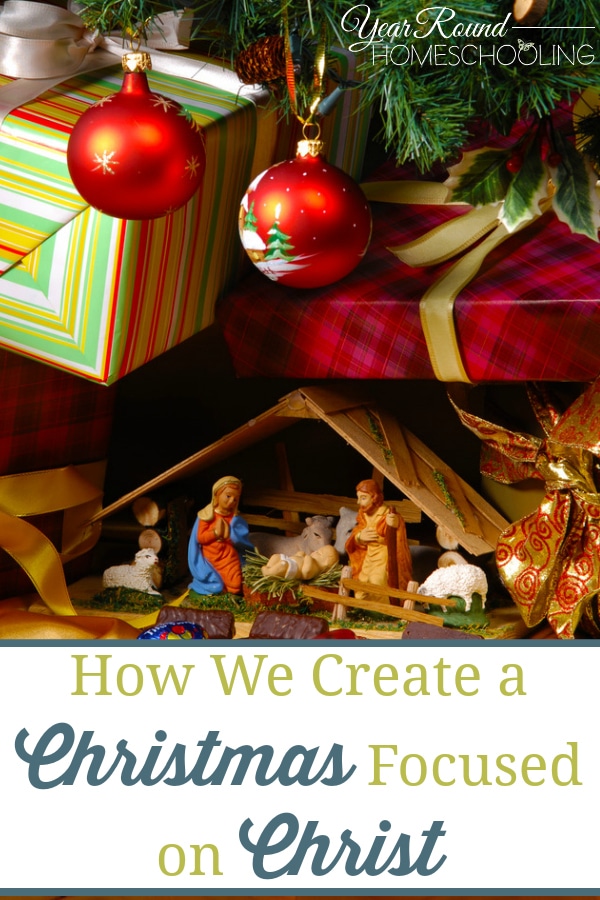 I love Christmas! I enjoy decorating, baking, shopping for gifts, listening to Christmas music and more! As a young mother I was determined to be able to celebrate Christmas with my children, but not forget the Reason for the season.
It didn't take very long for me to see that the world's view of Christmas had crept into my home. I didn't want to stop celebrating Christmas, but I knew that something had to change. Celebrating Jesus' birth solely on the same day that we exchanged gifts simply did not allow us to focus on Christ.
I hadn't ever heard of Advent before Ann Voskamp shared her Jesse Tree devotional the first time, but when I saw it I knew that I had found a way to truly celebrate Christmas the right way. Each year we've used a different study for Advent, but I love Ann Voskamp's the best. This year we'll be using her book, "Unwrapping the Greatest Gift: A Family Celebration of Christmas" for the Advent season.
Since our first year celebrating Advent, we've also begun adding Christian Christmas storybooks to our Advent journey. Throughout the month of December we read our daily Advent scripture and a Christian Christmas storybook to celebrate CHRISTmas!
Since my children are both in middle school now, I knew that this year it was time to start reading a new adult Christmas book in December. One of my favorite authors came out with a new Christmas book this year, so it was easy to make a decision on what book to start this new tradition with. This year we'll be reading Max Lucado's book, "Because of Bethlehem", to help us focus on Christ during the Christmas season.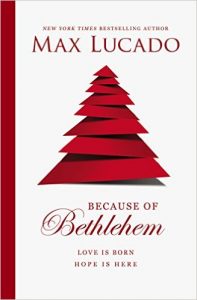 Our Christmas Day starts with reading, "The Story of Christmas" together, before any stockings or presents are opened and we watch, "The Nativity Story" at the end of the day to ensure that we begin and end our Christmas Day with Christ on our minds and in our hearts.
While your family may not need to make the changes to your Christmas season that we did, I highly recommend that you read as many Christian Christmas storybooks to your children throughout December as you can. Our children need to know that Jesus is the Reason for the Christmas season!
Below you'll find our favorite Christmas books that I've found over the last few years to help us celebrate Jesus!
What are your family's favorite Christmas books that help you focus on Christ?