**Please note resources mentioned in this post may have been received for free. However, the reviews are my personal opinion. For more information, please see my disclosure page.*
As a mother I've always wanted my children to beat to the sound of their own drum and not worry about what anyone said about the rhythm or timing of their song. So I've made it a point to remind them over and over again throughout their lives that God made them unique…just as they are and to inspire individuality in both of them.
It isn't always easy to be yourself. Sometimes being a follower is the easiest choice to make. I know because I've made that choice countless times throughout my life. It is because I know what happens when you become a follower that I diligently strive to ensure that my children know the importance of individuality.
Thankfully it isn't difficult to inspire individuality with my children. It seems to come naturally, but I would guess that it has something to do with the double dose of stubbornness they have from both my husband and I.
My daughter has her own sense of style and it seems to be a twist of Punky Brewster and Pippi Longstocking. I love it! Honestly, I love watching her pick out the "loudest" sneakers at the store and watch her wear them everywhere and confidently "owning" them.
Though he is now technically a teenager, my son still loves his Star Wars, Ninjago and Avengers t-shirts and his bedroom walls are covered with Star Wars and Ninjago posters. When he has friends over, he has no problem bringing them upstairs and pulling out his Ninjago Legos to show them. I love that he isn't rushing to grow up and is happy with who he is.
Sometimes just telling our children things that are important isn't enough. They need to see and hear what we're saying to be true from others. As homeschoolers one of the easiest ways that I've found to teach my children important truths is to use literature.
When you're striving to inspire individuality in your children as they're growing up literature is one of the first resources that you should use! 
When my children were young I read aloud to them all the time. Often I would allow each of them to choice one book and then I would choose one as well, that gave us three books to read aloud before bedtime. By allowing each of my children to choose their own bedtime storybook I was encouraging their individuality.
When we give our children the opportunity to make a choice for themselves without any prompting or discouragement we are choosing to inspire individuality in our children. 
One of the places that I find literature that both my children and I love is from Dover Publications. It is no secret how much I love using their books and resources in my homeschool. I've shared how much my kids loved their creative writing resources, their middle school historical fiction and drawing instruction books before. So, it is no surprise that the storybooks that I recommend you read to inspire individuality in your children are from Dover Publications.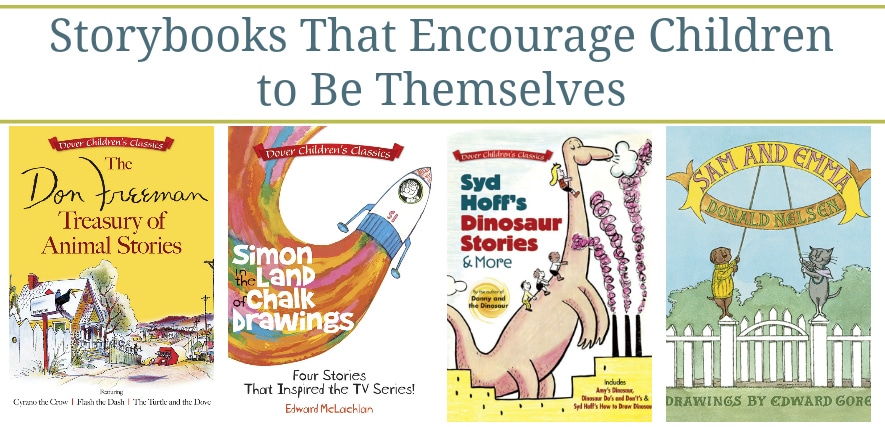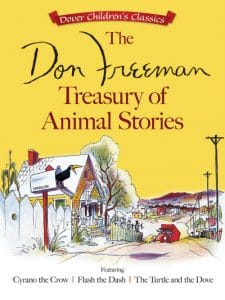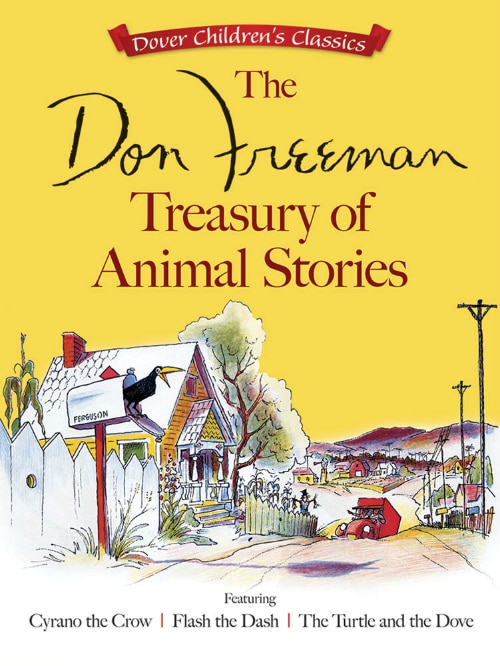 Inside The Don Freeman Treasure of Animal Stories you'll find the story of Cyrano the Crow. Throughout the story Cyrano shows off his ability to screech like an owl, squawk like a hawk and even chirp like a sparrow, but when he was asked to caw like a crow Cyrano didn't know how to.
The story of Cyrano the Crow shows the importance of individuality, knowing who you are and being comfortable with yourself. This is a wonderful story to read to your children to inspire individuality through a silly story about a crow name Cyrano.
Through the story of Sam the dog and Emma the cat children learn about the importance of accepting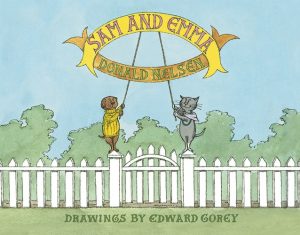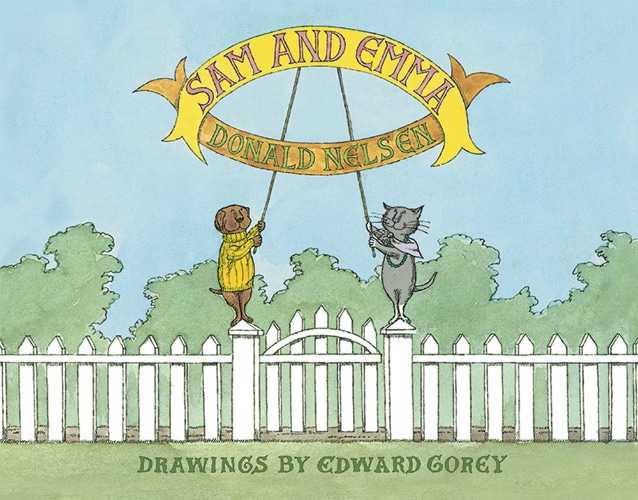 people for who they are. Emma, the cat, tends to be a bit on the unkind, judgmental side when it comes to animals who are different than cats, but her best friend Sam, the dog, teaches her a lesson or two.
The story of Sam and Emma helps to teach children that everyone is different, but that each person was made to be exactly who they are and that we need to be kind to everyone.
The story of Amy's Dinosaur encourages children to make a difference in the world each day and reminds them that just because they are small doesn't mean that they can't make the world a better place.
Do you know what the Do's and Don't's for a dinosaur are? I sure didn't before I read the book, Syd Hoff's Dinosaur Stories & More to my children, but I chuckled to find that I could give the list to my children to follow! After all, being neat and polite like a dinosaur is much more interesting than mom asking you to close the refrigerator door or cover your nose when you sneeze.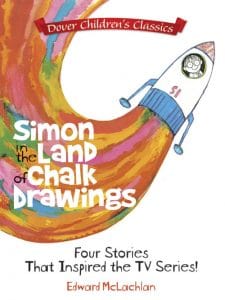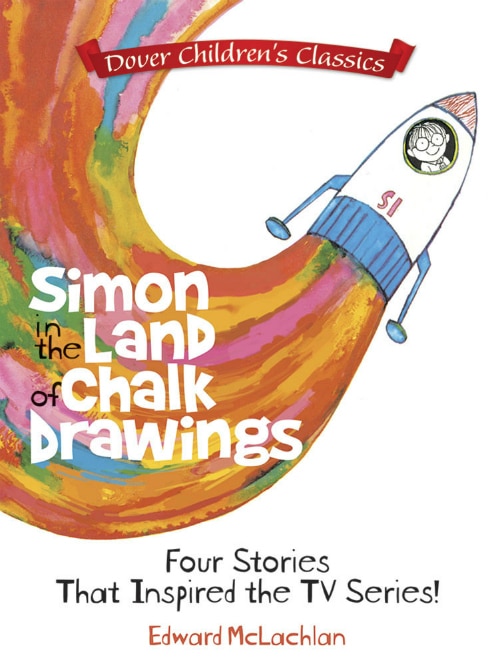 I love the four stories inside Simon in the Land of Chalk Drawings! This book is filled with the adventures of Simon who loves to draw and finds that his drawings come to life behind a wooden fence on his way to school.
Simon's adventures allow for children's imaginations to soar while taking a trip to the moon, shrinking a giant dinosaur and cheering up gloomy children that he'd forgotten and more! Though Simon's adventures happen in the land of chalk drawings, they are an inspiration to children (and adults!) encouraging them to find joy in who they are and what they do!
As a Year Round Homeschooling reader you can save 25% on your order through Dover Publications by using this code –> WHBS (This discount is valid through 1/31/17) My mom used their homeschool resources for my brothers and I and now I am using them for my children. Not only do they have these beautifully illustrated children's storybooks, but they also have quality literature, coloring books and much more that you can use for your homeschool!
I truly believe that children need to be allowed to be themselves in the comfort and safety of their homes in order to be able to do so confidently out in the world on their own. When my children are fully grown and head out into the world on their own, it is my prayer that the moments when I chose to inspire individuality in each of them will continue to make a difference in their lives. 
How do you inspire individuality in your children?