Whenever I start to consider gift ideas for my family and friends I tend to think outside of the box. Many people try to support local businesses and stay-at-home moms when thinking of gift ideas for their loved ones. While I have done that in the past, it hasn't been my focus for Christmas gift ideas this year.
In the past I would have all of my Christmas shopping completed before summer ended because I shopped the clearance racks all year. As of right now, I have only purchased a few stocking-stuffers and one actual gift. It isn't that I don't want to give my family and friends gifts this Christmas, but rather that over the past few years I've come to realize something very important. Christmas' "magic" isn't found in the gifts under the tree, the twinkling lights strung across the window frame or even the carols that we sing.
The "magic" of Christmas that I cherish so much is found in the love that the season brings to mind. The love God has for you and for me…for the whole world.
So, instead of spending time focusing on what gifts I'm going to wrap up and put under the Christmas tree, this year I am striving to find ways to touch the lives of my family and friends at Christmastime while reaching the world with God's love too! I didn't plan to begin this journey, it just happened with one purchase. One package sent with love across the world to an "old" friend. Once I recognized that through a few simple Christmas gift ideas I was shining God's love to another part of the world I wanted to do it over and over again!
Below you'll find a few gift ideas that allow you and I to reach the world with God's love without even leaving the comfort of our own homes. When we purchase any of these gifts a Bible will then be gifted to someone who does not have one of their own! We have the opportunity to share the "magic" of Christmas and reach the world with God's love by being intentional with our Christmas shopping this year.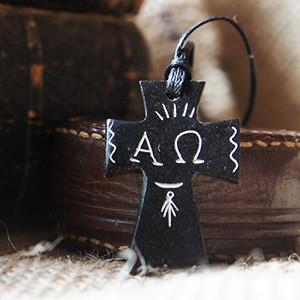 In my daughter's stocking you'll find a beautifully unique piece of Christian jewelry.
The cross is hand carved from a black serpentine stone which is is found only in Antioch. It displays the sign for "Alpha and Omega" which serves to remind us that Jesus is the beginning and the end.
This necklace is hung on a waxed coated black cord that is easily adjustable.
Boys and girls of all ages need to be reminded of the Lord throughout their day and these 5 beautiful cross necklaces are a great gift to give them!
My son loves to read and is always losing his place in his books. So, inside his stocki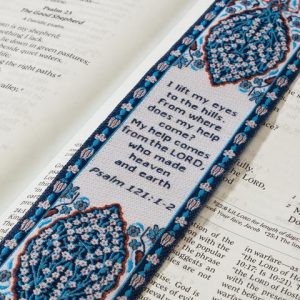 ng you'll find this Turkish woven bookmark featuring the Biblical scripture, Psalm 121:1-2.
Turkey is well known for its rug making and these bookmarks are beautiful Christian gifts that are made just like the famous Turkish rugs.
It was hard to choose which of the 6 bookmarks I wanted to gift my son this Christmas, but this specific scripture is one that I want him to keep in his heart always.
If you'd like to see the other 5 bookmark designs available, you can check them out by clicking here.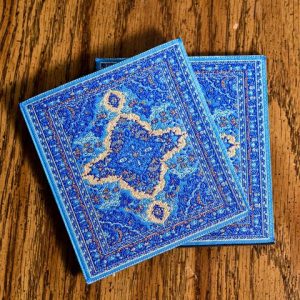 My husband is always concerned about our children getting rings on our table and I love these drink coasters!
They are beautifully woven and backed with natural foam rubber backing to ensure that table tops do not gets scratched or damaged during their use.
This particular set of 2 coasters was created to represent the cross of Christ.
If you'd like to see the other 4 coaster designs available to purchase, you can do so here.
One of my favorite gift ideas is Christian movies because so many people are open to watching movies and it gives me the opportunity to share God's love with those that may not be open to a conversation about Him.
Below you'll find a few other beautifully made products that when purchased provide a Bible to someone who does not have one of their own! It is my hope and prayer that this Christmas you'll join me in focusing on sharing God's love and reaching the world with these gift ideas – one purchase at a time!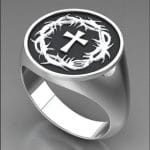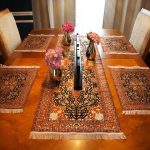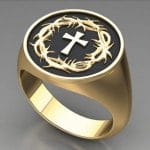 What gift ideas do you have that share God's love and reach the world for Him?