Traveling to Alaska may not be something that you can do with your family, that doesn't mean that you can't visit. In this day and age, going on Alaska virtual field trips is possible!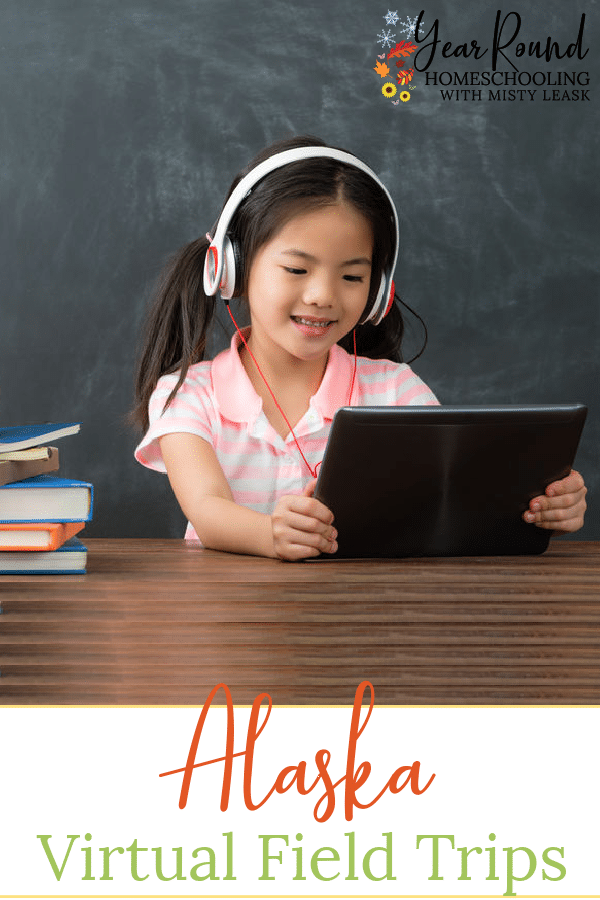 While travel is one of the things I love to do the most, getting away isn't something that we can often do as business owners. Thankfully, the internet is a useful tool that makes traveling virtually entirely possible!
Whether you're running a family business or just can't get away, I encourage you to look into virtual field trip options available in the state, country or continent that you are studying.
As a visual learner, I know that having the opportunity to see what you're studying can make the world of difference. Both for understanding the topic and being interested in learning about it.
Set off on an Alaskan adventure with your kids and explore 'The Last Frontier' together virtually through these field trips.
30+ Alaska Virtual Field Trips
History
Klondike Gold Rush Museum and Visitor's Center Tour
Alaska Native Heritage Center Garden Party
Science
Alaska Botanical Garden and Workshops
"The Place Where You Go To Listen" Sound Tour
Denali National Park and Preserve Virtual Field Trip
Arctic Snowy Owl Barrow, Alaska
Dumpling Mountain Katmai State Park
Adventure
Virtual Distance Learning Options
Alaska Wildlife Conservation Center
The Alaska Native Heritage Center
What is your favorite virtual field trip in Alaska?