Travel has been a part of my life since before I was born. While I haven't been everywhere, someday I hope to not only travel through but actually visit and do something fun in all 50 states. These Alaska Notebooking Pages are fun for kids to use as part of an Alaska study, whether they've been there yet or not.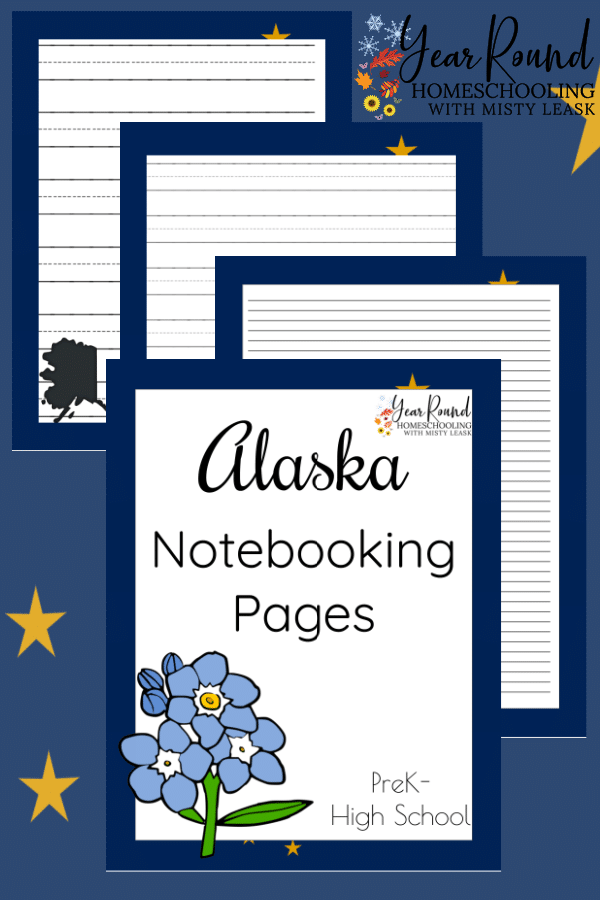 I love to travel. Alaska has never been somewhere I wanted to travel specifically. However, since I fell in love with Moose after moving to Maine, turns out I would like to visit after all.
You may not be able to travel to Alaska and give your children that experience but you can teach them all about it through your homeschool geography class.
Encourage your kids to share what they've learned using these fun Alaska-themed notebooking pages.
Each page inside this pack features a state symbol from Alaska. Your kids can use the symbols as inspiration about what to write on each page, use them to complete research as part of their state study or just to share what they've learned about the state of Alaska.
Inside this Alaska Notebooking Pages Pack, you'll find fun Alaska themed lined pages for all your students from Preschool through High School; featuring the state animal, state tree, state flag and much more!