Each year when the fall season arrives I tell myself that it is time to slow down to prepare for the upcoming holidays. I know that I do not want to rush around and overfill my plates during the holidays, but I always do.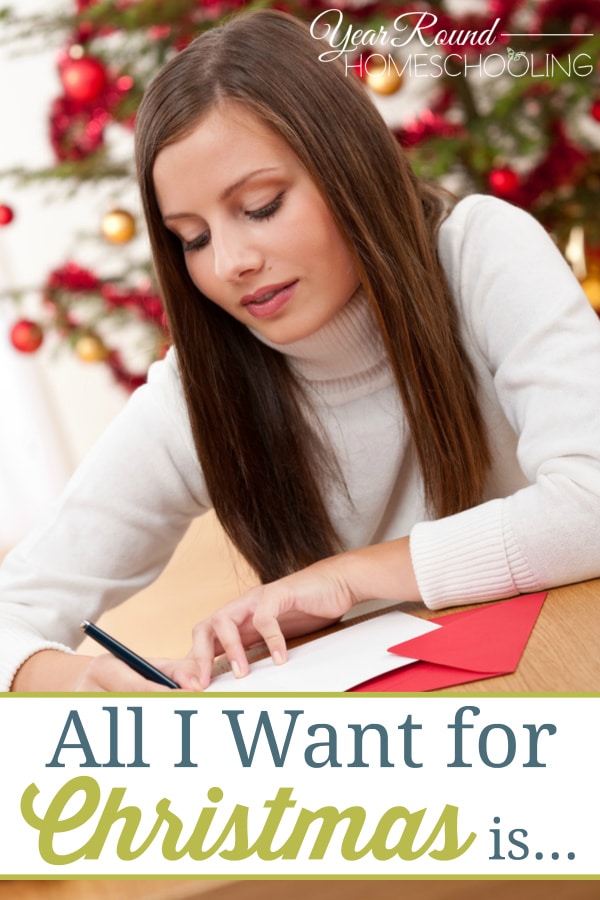 This fall my plates are less full than they've ever been. My husband and I agreed that our children's education and our family business needed to be my only focuses, so I stepped down from many online positions earlier this year to ensure that my family's needs came first.
With the holiday season just around the corner, I found myself contemplating what I wanted most this Christmas. The Lord whispered three simple words to my heart. Peace. Love. Joy.
As a homeschool mom I'm always searching for more ways to bring peace into my home, but at Christmastime I know my whole family needs it to truly remember the reason we celebrate Christmas.
Love should be a part of every day in our home, but at Christmas I want my family to remember the love of God became a babe in a manger.
The Christmas season often brings forth joy, but I don't want the temporary Christmastime joy to fill my home, I want the joy of the Lord to fill my family's hearts and minds as we celebrate the birth of our King of Kings!
It is easy to tell you about what I want for Christmas, but it is harder to implement it! Thankfully this isn't a journey that I'm walking alone this year. If you want to have your home filled with peace, love and joy this Christmas, you don't have to do it alone either!
My bestie, Stephanie from The Multi Taskin Mom and I are joining hands and hearts together chasing a season of joy!
Each day for the entire month of November we'll be focusing on one scripture a day. The first ten days we'll be meditating on the peace of God and take time to find at least one moment of peace in our day. Next we'll meditate on the love of God and take time to show love to our family or bask in the love of God for a moment each day. The last ten days of November our daily meditation will be on the joy of the Lord and we'll ensure that we are filled with the joy of the Lord and share it with our family once every day!
To help us remain focused on peace, love and joy while preparing for the holiday season Stephanie and I hope you'll join us in our private Facebook group where we'll be able to walk this journey together and encourage each other along the way. Each day we'll be interacting in the group discussing the Scripture of the day, sharing tips, praying together and more!
A journey should be documented well. That is why Stephanie and I worked together to design a set of workbooks for this journey! We designed a version for adults and one for kids, so that you can complete the journey towards a peaceful, loving and joyful Christmas season together!
If you'd rather complete the journey on your own or with your kids at home, you can simply purchase the eBooks on their own. We do hope that you'll join us on a journey to A Season of Joy though!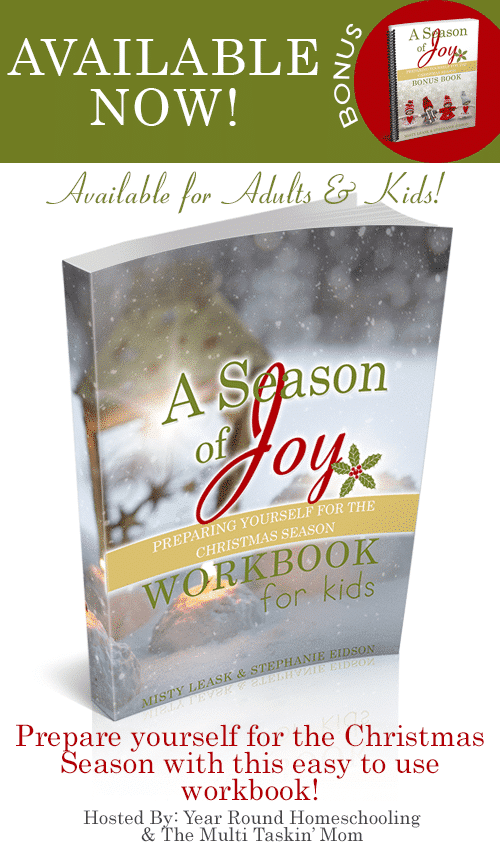 Each of these workbooks are designed to be used throughout the month of November to prepare for the Christmas season.
Inside the kids' version of A Season of Joy Workbook you'll find a specific Bible verse for every day of the month. Your kids will be focusing on Peace, Love and Joy throughout the study by reading the scripture for the day, writing it out, applying it to their lives and praying about it.
When you purchase either the adult or kids' version you'll also receive the A Season of Joy Bonus Book with your purchase! This resource includes coloring pages, bookmarks, Scripture cards and more!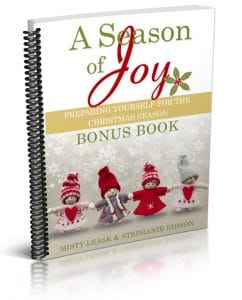 Your turn, tell me what do you want for Christmas this year?