The story of Anne with an E, is full of adventure, spunk, friendship and acceptance. An orphan girl ends up in P.E.I. where she discovers almost immediately that she's not wanted. As you follow Anne's journey of life with Marilla and Matthew, you'll find heartwarming moments, lessons learned and countless opportunities for discussion as part of your Anne of Green Gables Book Study.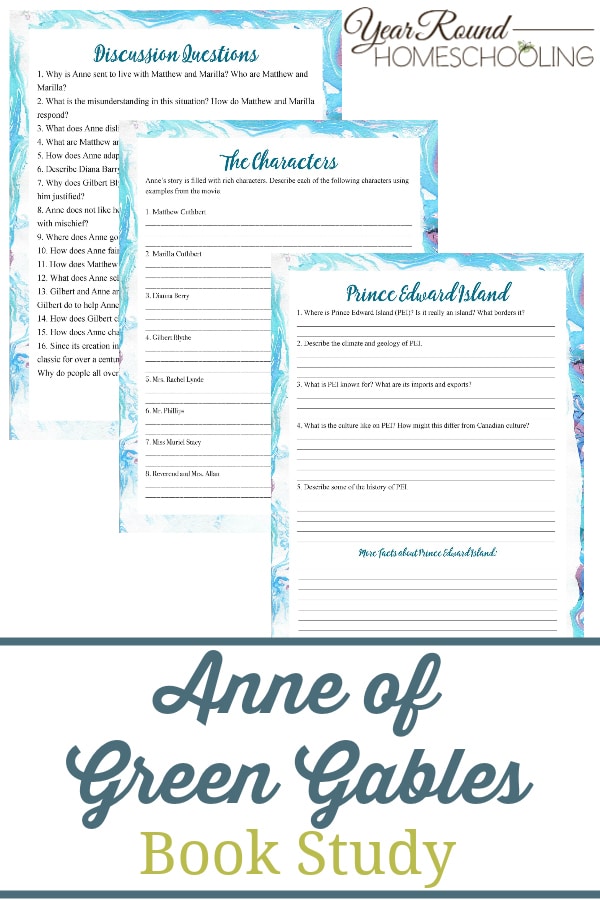 Finding a book to use for a study in your homeschool that everyone will enjoy can be challenging. However, this is one that truly everyone in your family can enjoy!
Inside you'll find discussion questions, character studies and more!
Also available –> Anne of Green Gables Movie Study, Anne of Avonlea Book Study and Anne of Avonlea Movie Study!