Finding fun ways to encourage kids to write can be a challenge. Even the best writers need a bit of a nudge from time to time. Inspiration can be found in the most unexpected places. A writing prompt can turn the "chore" of writing into a wonderful story for reluctant writers. This May Writing Prompt Challenge is filled with fun ideas for your avid and reluctant writers.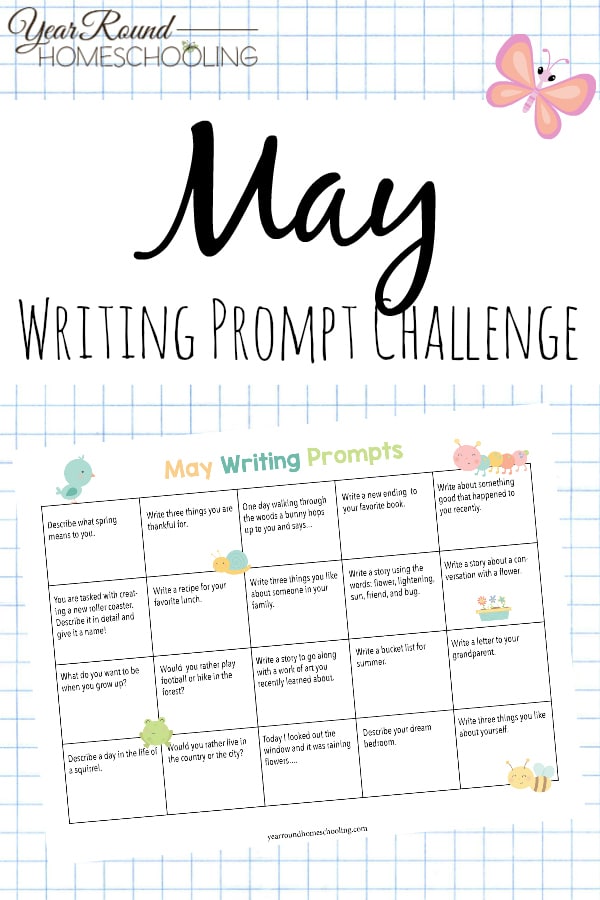 Inside you'll find writing prompts that include writing about a family member, dreams, art, nature and much more throughout the month of May!
Looking for more challenges to use in your homeschool? Check out this kindness challenge, writing challenge, get healthy challenge and building challenge!