Your homeschool art class doesn't always have to be about creating a masterpiece. Sometimes it is more interesting learning about those that have created masterpieces of their own. This Artist Lapbook is a fun way for your kids to showcase their artist studies.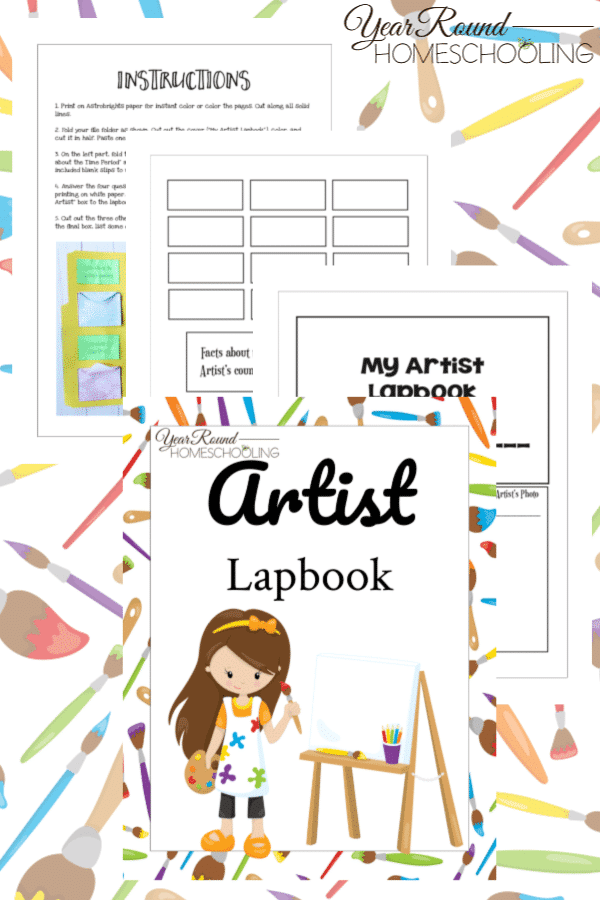 While I would love to create a true work of art of my own someday, I know that if I do, I will likely be the only one to truly appreciate it.
There are those that create beautiful art and those that appreciate the art of others. I am one of the latter.
I love art, but stick people are my forte. That's why I have loved teaching my art appreciation as our main homeschool fine arts class.
Over the years we've completed artist studies, art history courses and artistic styles lessons. There truly are so many different ways to cover each subject your children need to learn or are interested in!
If you don't have an artistic bone in your body or have students that do not, I highly recommend completing artist studies. They are a wonderful way to learn about history, artistic styles, literature and much more!
Inside this Artist Lapbook, you'll find the elements, instructions and sample design for your students to create their own lapbook for art class.
This Art Journal is another great resource for artist studies for students that prefer journaling over lapbooking.