Reading is one of the most important subjects in your homeschool. While there are some topics and subjects that aren't necessary for everyday learning, reading is not one of them. I encourage my children to read all year long and enjoy chatting about each of their books with them. These book reports by grade level make it easy and fun for kids to share what they're reading!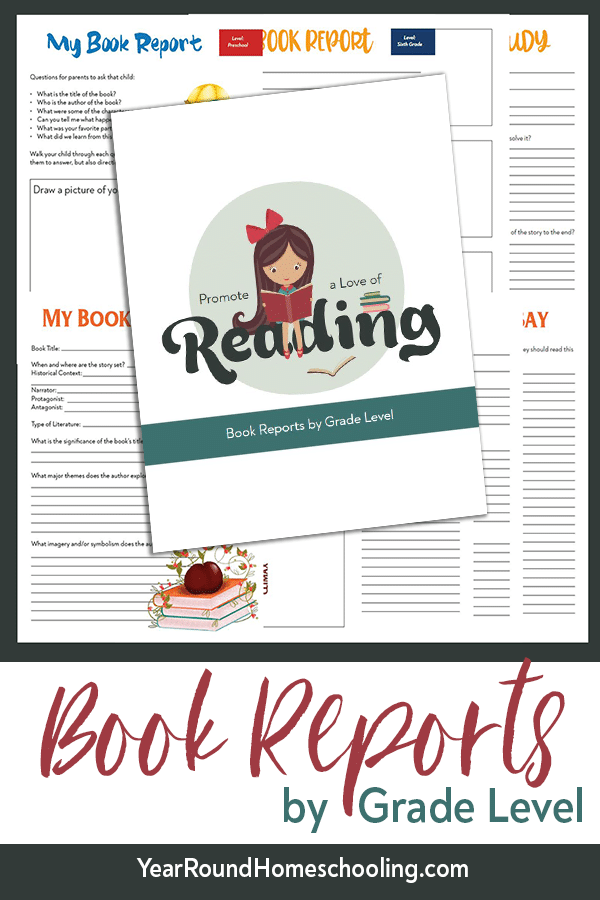 To this day, I love snuggling up on the couch with my kids. Often times they already have a book in their hand and that makes it easy to discuss what they're reading.
However, there are times when I can't sit down and chat about the book they're currently reading or have read recently.
Thankfully, I discovered that book reports are a great resource for times when I'm busy with other projects or when I want my children to work on their writing skills.
Over the years, the book reports I've had my kids complete contained different information and activities based on their grade levels.
Inside this Book Reports by Grade Level pack, each grade level, from Preschool through 12th grade, has its own book report inside and has unique features to itself.