Welcome to the June edition of Calendar School!
Each month I will be sharing links to FREE internet resources to use to create fun, learning studies for special holiday and/or historical events.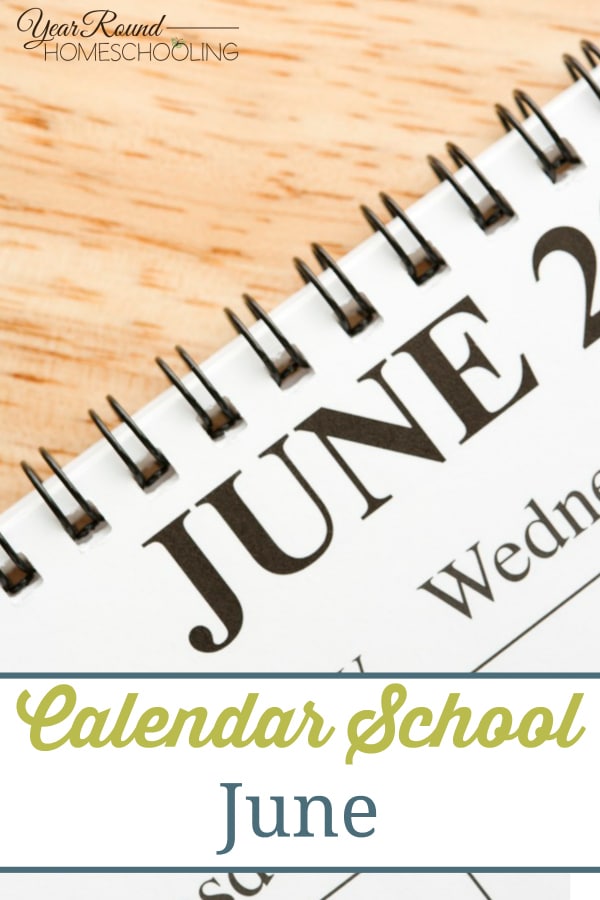 Below you will find links to FREE resources for special holidays and/or historical events that happened in the month of  June.
National Doughnut Day – always the first Friday in June 
National Doughnut Day was established in 1938 by the Chicago Salvation Army to raise much-needed funds during the Great Depression, and to honor the work of World War I Salvation Army volunteers who prepared doughnuts and other foods for thousands of soldiers.
Flag Day – June 14th
Flag Day, is a day for all Americans to celebrate and show respect for our flag, its designers and makers.
Betsy Ross Fill-in-the-blank printable worksheet from Homeschool Helper Online
National Catfish Day – June 25th
Paul Bunyan Day – June 28th
Meteor Watch Day – June 30th
Although I have visited each website before linking to it, things change all of the time on the wonderful world wide web…I apologize if any links do not work correctly, please leave a comment if you come across one so that I can fix it as soon as possible.

The following two tabs change content below.
Christ-follower. Military wife-married to my own personal G.I. Joe. Mama of 4 amazing kids, ages ranging from 4 years to 23 years, 3 boys & 1 girl. Happily homeschooling for 9 years. Photo-Fanantic-the kids call me Mamarazzi! Bitten by the Genealogy Bug. Crochet Crazy. I write at
Faith and Good Works.
You can find me on
Facebook
,
Twitter
,
G+
and
Pinterest
.