**Please note resources mentioned in this post may have been received for free or I may have received monetary compensation to write this post. However, the reviews are my personal opinion. For more information, please see my disclosure page.*
As a homeschool mom I love that I have the ability to choose to focus on my children's education and/or their character throughout our homeschooling journey. My children's character is more important to me than any education that they could possibly receive. I believe that without quality character that no amount of education will help them to truly succeed in life. Simply put, I believe that character lessons matter.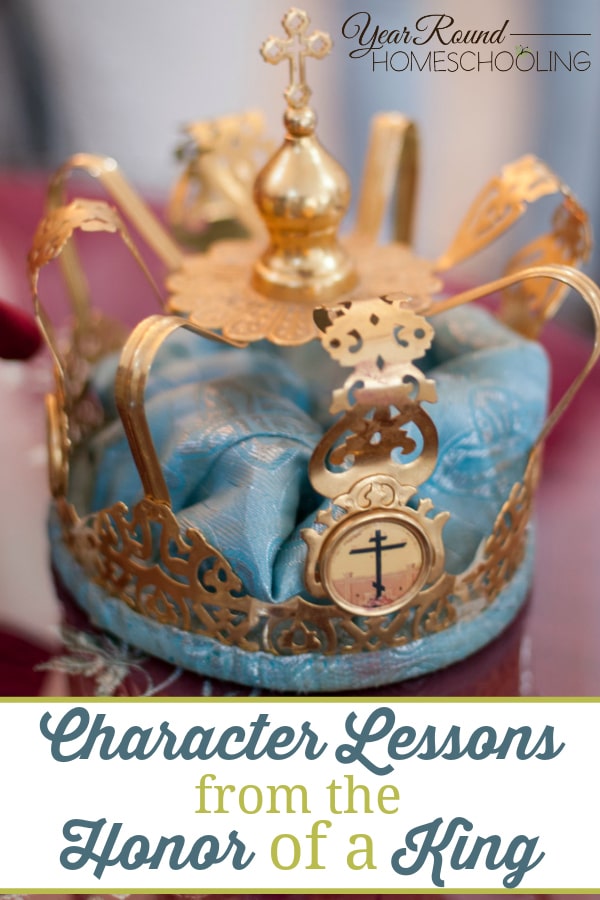 I wish that I had begun truly focusing on my children's character long before now, but as the saying goes, better late than never right? When my children were young I taught them right from wrong, how to be kind and to be helpful whenever they could. Now my kids are in middle school and the character lessons they need go much deeper than those simple, yet important lessons I taught them as little ones.
My children and I love to read. I never have to tell my kids to read, they both usually have at least 1 if not 2 books that they are reading at any given time. As they've grown up I don't get the opportunity to read aloud to them very often anymore, but occasionally I discover a book that they enjoy me reading aloud to them. These moments are a very special time for me because I know how short my time left with them is and how much I will miss them when they are grown up and on their own. If you do not read aloud to your kids, I encourage you to start…it doesn't have to be for a long period of time, just sit close and read to them. It is magical.
Recently I found a book that I knew would be a great read aloud that both my children (and I!) would enjoy. My son would love the thrill of the battles and adventures inside, while my daughter would enjoy the queens and magic within its pages.
The best part? I found that throughout the story there were character lessons to be found all through the honor of a king. It wasn't just another story to read, I knew that this book would give me the opportunity to focus on building my children's character while experiencing the adventure inside!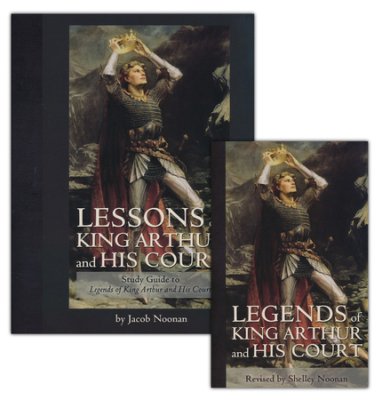 The legend of King Arthur, Lady Guinevere and the Knights of the Round Table is a beloved story that has stood the test of time. Boys grow up longing to be one of the knights at the round table of King Arthur, while girls grow up dreaming about being Lady Guinevere. There is so much more to this story, the legend of King Arthur and His court than most of us remember though. Through King Arthur's life we see the character qualities that combined truly reveal the honor of a king.
While my children and I were reading the story of King Arthur's life in Legends of King Arthur and His Court, I took time to include mini character lessons as they were woven into the pages of the story. We talked about the importance of being loyal, honest, loving, courageous and humble, what each of those words mean and what they look like in every day life.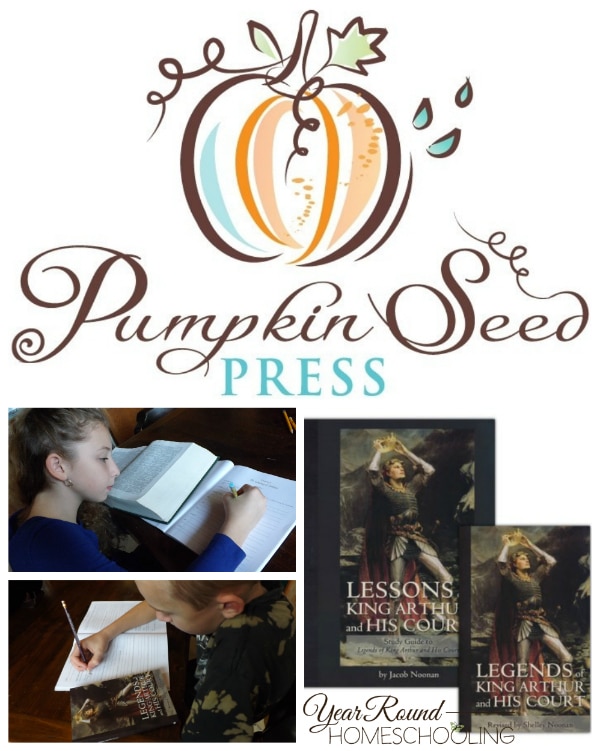 After we finished reading each chapter of the book, Legends of King Arthur and His Court, we discussed the vocabulary words and study questions found inside the study guide, Lessons of King Arthur and His Court. Since we have begun using the computer on a daily basis in our homeschool my children truly enjoyed completing the research and writing projects following each chapter. The art prompts included were a fun addition to this literature study as well and included these examples; drawing a picture of Excalibur, a scene from the story and the Holy Grail.
My children and I are greatly enjoying this study together. We haven't finished it yet and I don't intend on rushing through it. There are so many opportunities for character lessons throughout the book and the accompanying study guides. I do not want to miss out on any of them, so we will be continuing our way through them at a slow pace soaking everything in as we go along. Building my children's character is not a task to be rushed or taken lightly. It is of great importance to me, to them, to their future and to most importantly to the Lord.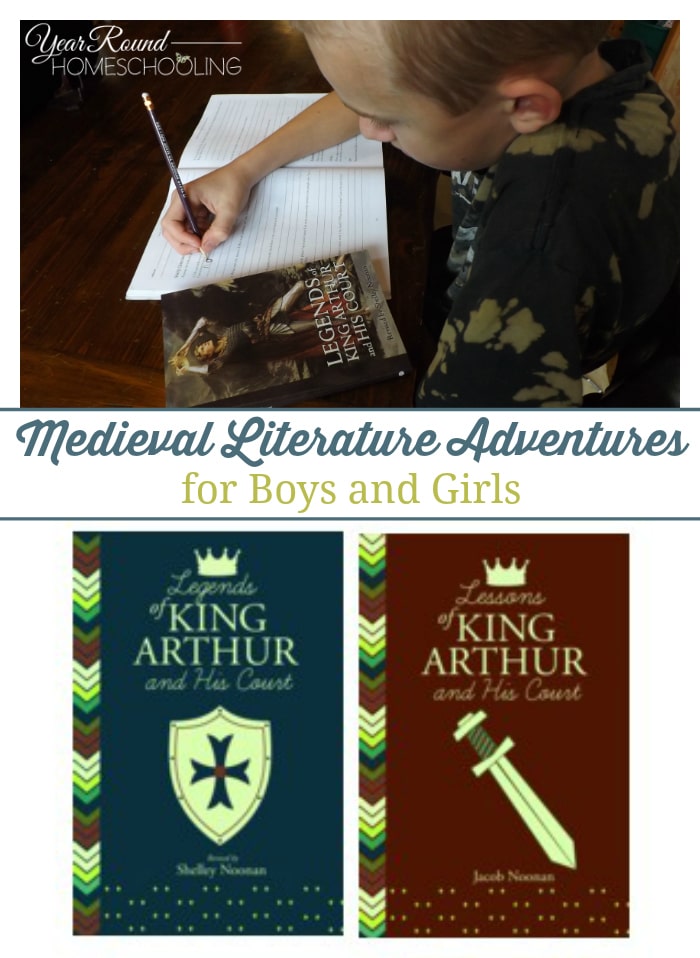 The Book and Study Guide Details…
Legends of King Arthur and His Court contains 10 chapters covering the story of King Arthur's life from his birth, to his marriage to Lady Guinevere through to the loss of his cherished kingdom, Camelot.
The accompanying study guide, Lessons of King Arthur and His Court, provides several ways to discuss each chapter of the book through the study of included vocabulary words and discussion of the study questions included.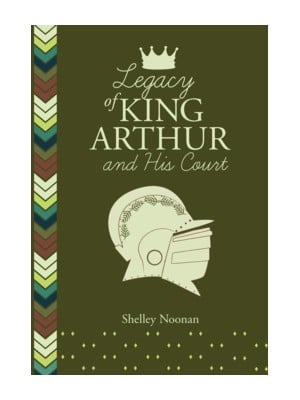 Legacy of King Arthur and His Court is a new accompanying Bible study guide that focuses on 10 character lessons found within the book, Legends of King Arthur and His Court. This resource allows you to take an in-depth look at character qualities such as; loyalty, obedience and integrity with your children through discussion questions, Bible study and memory verses.
What character lessons do you feel are most important to teach your children?