My parents bought me my first music gifts before I could even read or write. Somehow they knew that I would love music. My mom and dad bought me my first musical instrument, a piano. I started taking piano lessons when I was 6 or 7 years old and continued until I fell in love with the violin at 16. I haven't played much of either instrument since I became a mom, but there is always some form of music playing in my home.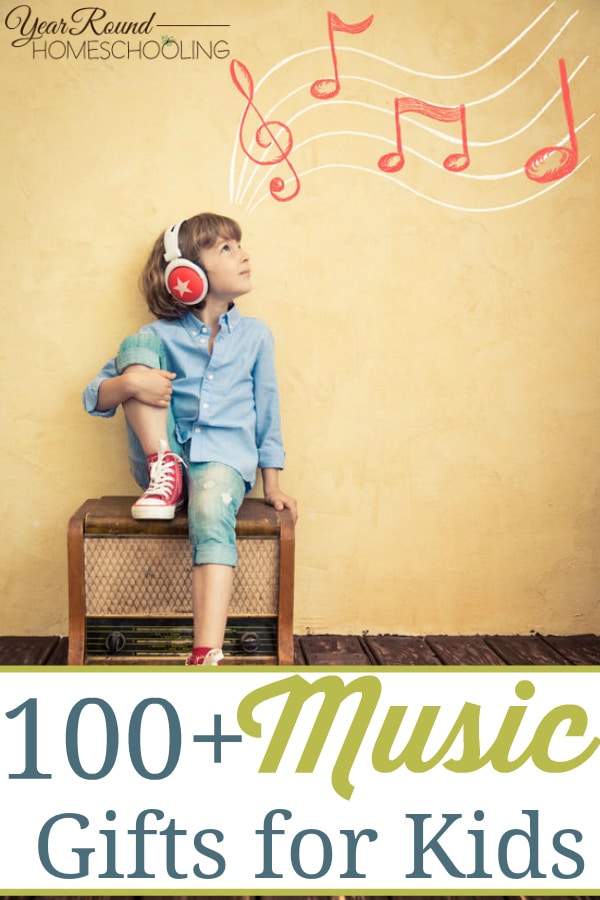 Both of my children took piano lessons for a couple years before we bought our family business. My son loved playing, but my daughter wasn't a big fan. We finally moved my piano back into our home last week and since it has arrived I've had the pleasure of hearing both of my kids play Christmas carols every day. It truly is a joyous sound and makes my heart sing hearing them play again.
I truly believe that our love for music began with my parents being willing to bring a musical instrument into our home when I was young and allowed me to play on the keys of the piano before I had any formal classes. My children grew up hearing me play, but that wouldn't have happened had my parents not purchased a piano for me at a young age. The younger our children are when they are introduced to music and musical instruments, the more likely they are to love hearing and playing music throughout their lives.
Now that we have a piano in our home again, I find myself wondering how to fit a music gift for my kids under the tree. They just might find a new piano book or online piano course certificates wrapped underneath the Christmas tree. If your kids love music, then maybe you too need ideas for a few music gifts for kids? Below you'll find over 100 music gifts for kids organized into 6 categories to help you find a music gift for each of your musicians!
Music Gifts for Toddlers
My First Musical Instruments Set                                         Beginner Band Set
Music Gifts for Elementary Students
Violin Starter Set                                                                 My Guitar Beginner Pack
My Piano DVD                                                                          Electric Guitar & Lessons
My Ukelele for Beginners                                       Kid's Drum Course & Starter Pack
eMedia My Piano Starter Pack for Kids                    eMedia Play Banjo Pack
Multicultural Music Instrument Set                         Eight Note Boomwackers (Set of 8)
Music Games & Puzzles 
Musical Instruments Sound Puzzle                      Alfred's Music Playing Cards: Classical Composers
Music Fun 101                                                             Music Flash Card Game Bundle
Music Theory & Appreciation Resources 
Music Theory Tutor                                             Teaching Music Across the Curriculum
The Maestro Classics 12 CD Collection             Little Music Masters Reading Music Book 1: Meet the Notes
Beethoven Who?                                                           Music Theory for Beginners
Rhythm Workshop                                            Active Listening Lessons: The Nutcracker Suite
Music Symbols Trace and Color                                 Musical Terms Flash Cards
Winter Music Printables                                            Fall Color by Music Pack
Summer Music Worksheets                       20th Century American Music Appreciation
20th Century European & South American Music Appreciation   Homeschool Music Journeys
Vivaldi's The Four Seasons Listening Glyphs     Clap The Beat Aural Training Interactive Module
Music Sing-a-long Accessories 
Books about Music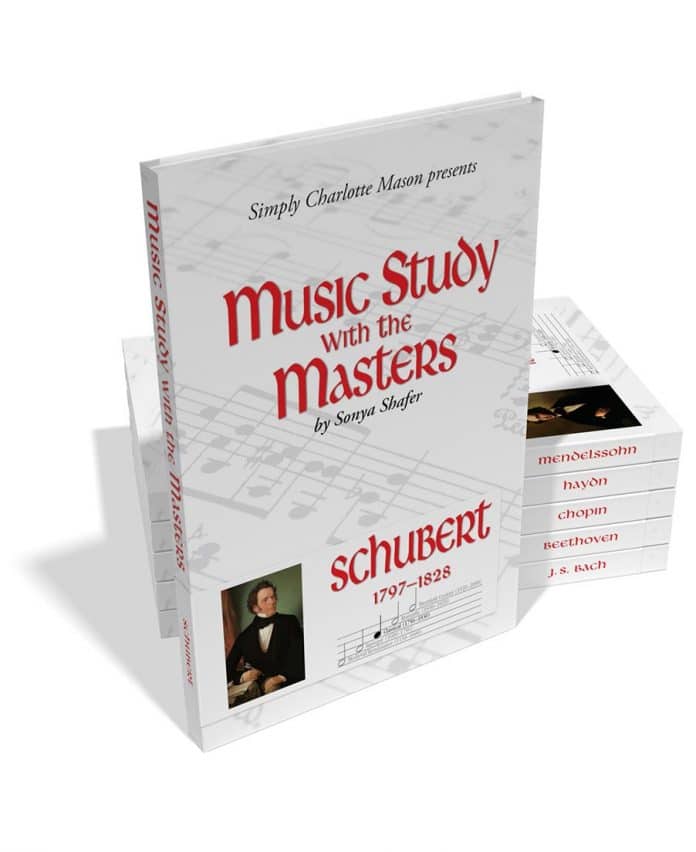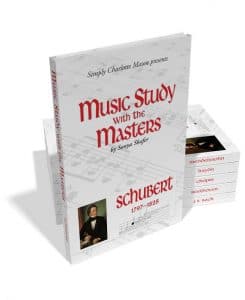 What music gifts are you giving your kids this year?