Our 7-year-old son, Leo, has struggled with Sensory Processing Disorder for years. For the longest time, we didn't have a name for it. First, we thought it was colic. Then, we attributed it to acid reflux. Next, it was the terrible twos and the trying threes. As parents, we wondered what we were doing wrong. Why was our little guy so unhappy? Why was he unable to participate in many of the activities that his peers adored?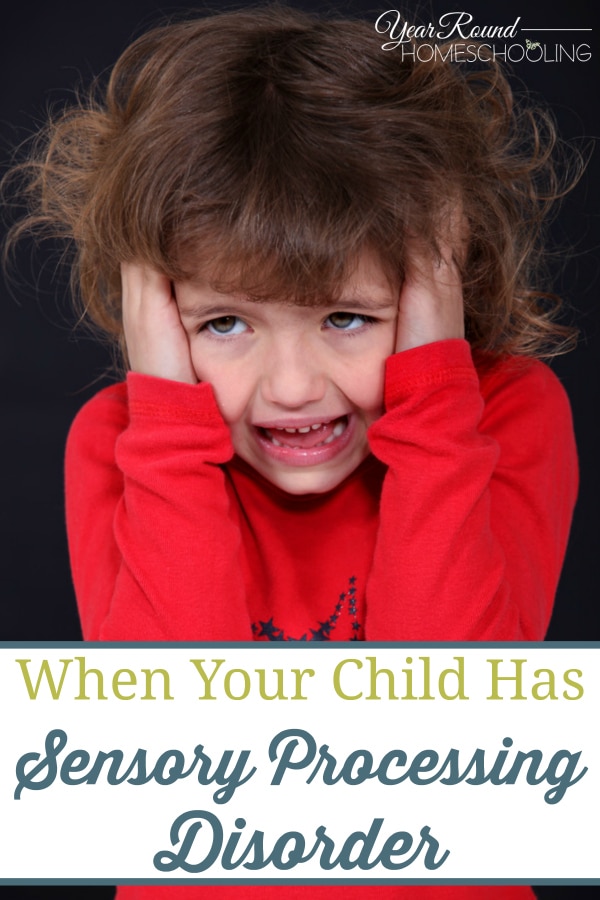 I could tell you so many stories about those early years, folks.
I could tell you how he cried all the time as a baby and how it was so difficult to calm him.
I could tell you about the days and nights I spent pacing the floor, bouncing and shushing.
I could tell you about the many fears he has had over the years, from the sound of crickets, to automatic toilets and hand dryers, to the sound of the heat or AC clicking on and off, to motorcycles, to airplanes, to thunder…
I could tell you how he was terrified of TV (yes, you read that correctly!) until this past fall.
I could tell you how we never go to indoor playgrounds.
I could tell you how we haven't stepped inside a movie theater in his seven years on this planet.
I could tell you – and I did write a post about it– why this photo is worth 1,000 words: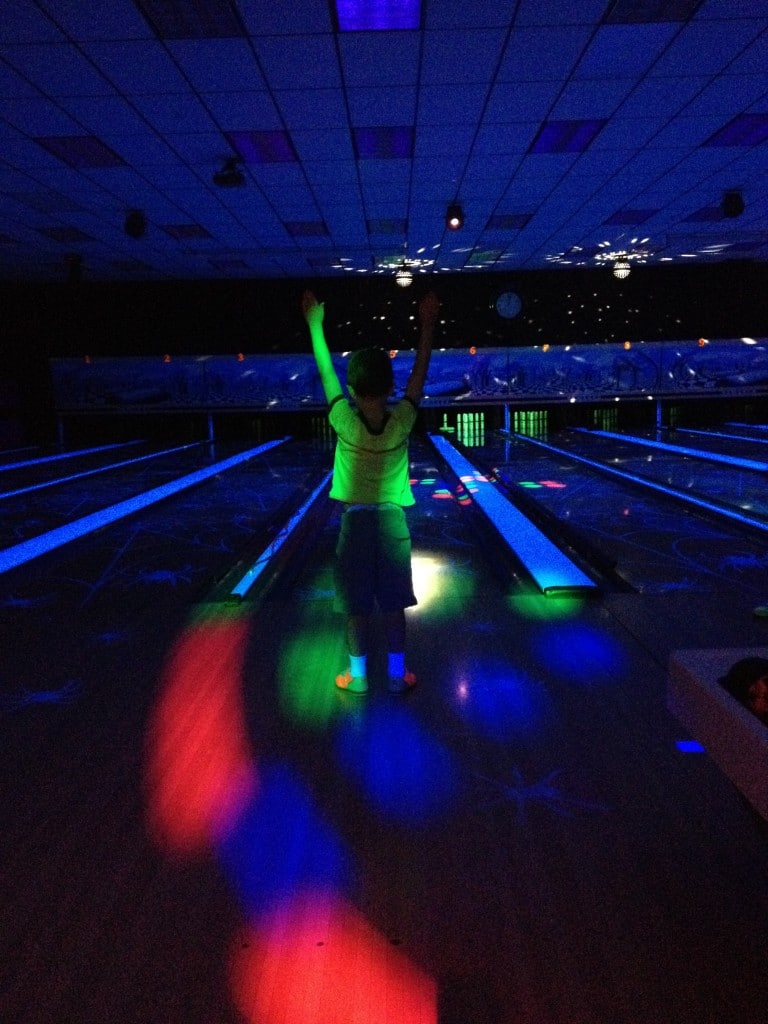 SPD is different for each child. In Leo's case, he is extremely sensitive to auditory input, while he seeks vestibular input. That means that he's often buzzing around like a tornado, talking nonstop, limbs everywhere, from sun up until sundown. It also means that unfamiliar noises can cause him significant anxiety and this can lead to behaviors, often in the way of epic meltdowns.
What is Sensory Processing Disorder?
Sensory Processing Disorder (SPD) has been compared by many to a central nervous system "traffic jam" where all the incoming sensory information (sound, smell, taste, touch, sight, vestibular input) gets muddled together, making it difficult for those with SPD to respond to the input appropriately. Some kids with SPD over-react to incoming sensory messages, some under-react. Some are sensitive/under-sensitive to all areas of sensory input, while others may have difficulty in only one or two areas (sound and texture, for example). And, to complicate matters further, some children are over-sensitive in some areas and under-sensitive in others.
Sensory processing disorder was first recognized in the 1960s by A. Jane Ayres. More recently, it received a surge in popularity with the book The Out-Of-Sync Child by Carol Kranowitz and Lucy Jane Miller. Sensory processing disorder is one of those in-limbo and oft questioned diagnoses. Does it even exist? Not according to the DSM-V, which was published in 2013. And the American Academy of Pediatrics cautions against using SPD as a stand-alone diagnosis, suggesting instead that it is likely related to ASD, anxiety, DCD, or ADHD. The American Academy of Pediatrics also cautions that there is limited research on SPD and the success of SPD therapies.
Support for Parents:
If your child is struggling with SPD, please know that you are not alone. When Leo was finally diagnosed with SPD, I found solace in the stories of others. There are some wonderful resources and books out there! Reading about SPD increases your understanding and provides you with strategies for managing it effectively. Here are some of our family's favorite resources and books:
Sensory Processing Disorder Foundation http://spdfoundation.net/
The Out-of-Sync Child by Carol Kranowitz and Lucy Jane Miller
Support for Your Child:
First and foremost, occupational therapy can work wonders for the child with SPD. In our case, we saw noticeable improvement in Leo's ability to manage sensory input after just a few sessions. As a parent who has been there done that, I'd strongly encourage those in the SPD trenches to pursue occupational therapy services.
In addition to occupational therapy, I am a huge fan of bibliotherapy for young children. Books can be such a great starting point for talking about struggles with children. It is important for your child to understand both his strengths and his weaknesses. Then, you can work together to find out what strategies work. Over the years, I have amassed quite the library of books on sensory and attention challenges, including these:
Recommended Resources:
It is important for children with SPD to learn coping strategies, but they need support in order to do so.  Here are four items from our SPD tool kit that we could not live without:
T
hese noise-reducing headphones are a lifesaver if you have a child who is sensitive to auditory input. I cannot tell you how wonderful these have been for our family. Leo will now use them if noises are bothering him and he also uses them for homeschooling, to drown out distractions.
If you have a child who is a movement-seeker like our son, a trampoline can be a huge help. I know that it seems counterintuitive, but allowing these kids to get that input that they crave can actually calm them down and increase their happiness. I love this particular trampoline because it is small, so you can tuck it away or carry it as needed.
Our son was such a wiggle worm that until very recently he would fall out of his seat at dinner multiple times, often holding a beverage. My husband and I tried to be patient but, let's face it, dinner time spills are no fun for anyone. Our occupational therapist recommended this cushion and a wobble seat (to be used separately). We saw an instant improvement in his ability to sit through meals without falling.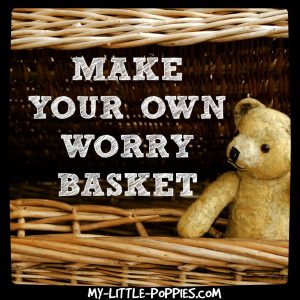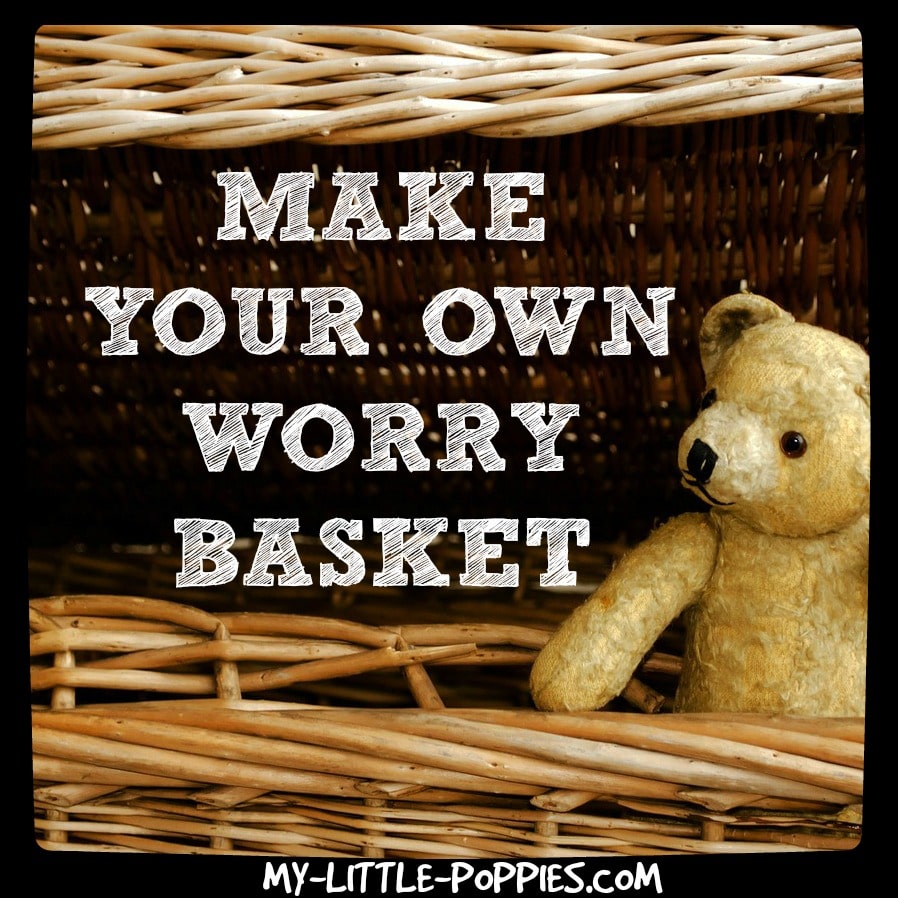 Learning to calm yourself down is an important life skill, one that will help you to manage stress and cope with life's challenges. A few years ago, we created a calm down space in Leo's room. If he is feeling overwhelmed, or just needs a break, he will often retreat there for a little while. One of our most recent parenting successes has been the implementation of a Worry Basket for him. Leo's Worry Basket is located in his calm down space and it is full of objects, books, and other materials that soothe and calm him, while promoting mindfulness.
In closing:
Over the years, and thanks to occupational therapy and lots of reading, we have learned to accept, support, and better manage Leo's SPD. Leo has matured so much in the last couple of years and has made incredible progress. We are planning to go to a movie theater this summer. It will be a day of celebration for our family. We have come a long, long way.