Mexico and the Spanish language are near and dear to my heart. I spent an entire summer working with my grandparents on the mission field as a teenager there and my dad was actually born in Guanajuato. Spanish was his actually first language. He didn't learn English until he was 12 years old! Learning to speak Spanish is beneficial to anyone because it is the world's 2nd most spoken language. Spanish colors is a great place for kids to start a Spanish foreign language study!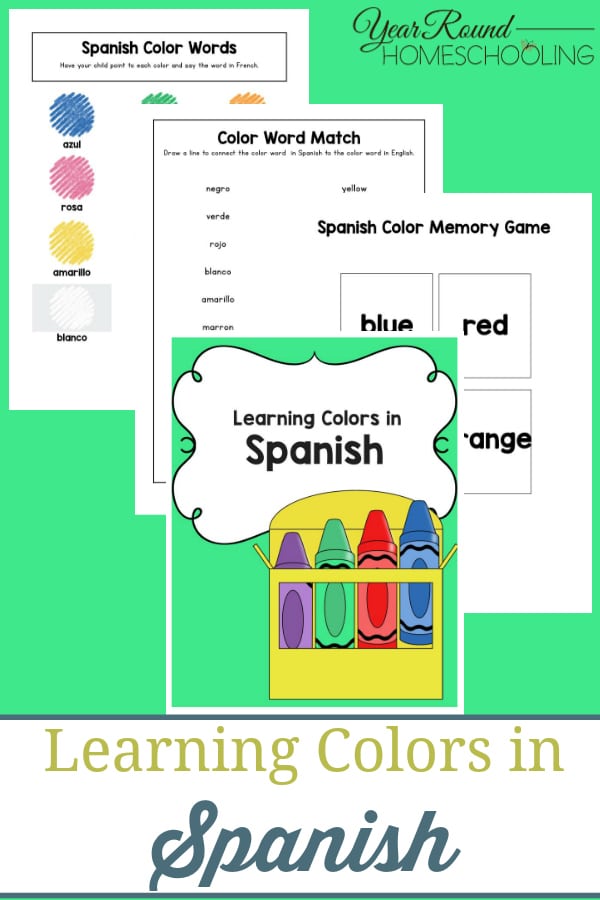 The Spanish language is beautiful and I love that spelling in Spanish is so much easier than English! Once you've learned the phonetics of Spanish you can look at a Spanish word and know exactly how to prounounce it, because it is spelt phonetically.
Inside this Spanish colors pack you'll find handwriting practice, a word scramble, color by number and much more!
You can find all of my foreign language printables here. I'm always adding more to my store, so keep an eye out for new resources for your foreign language studies!