Choosing a foreign language to teach in your homeschool can be challenging. As homeschool moms, we want to ensure that what we're teaching our children will benefit them throughout life. Not everyone needs to speak a foreign language, but the experience that comes from learning one is amazing. However, American Sign Language, also known as ASL, is a foreign language that can make a difference in the lives of many, no matter where you live.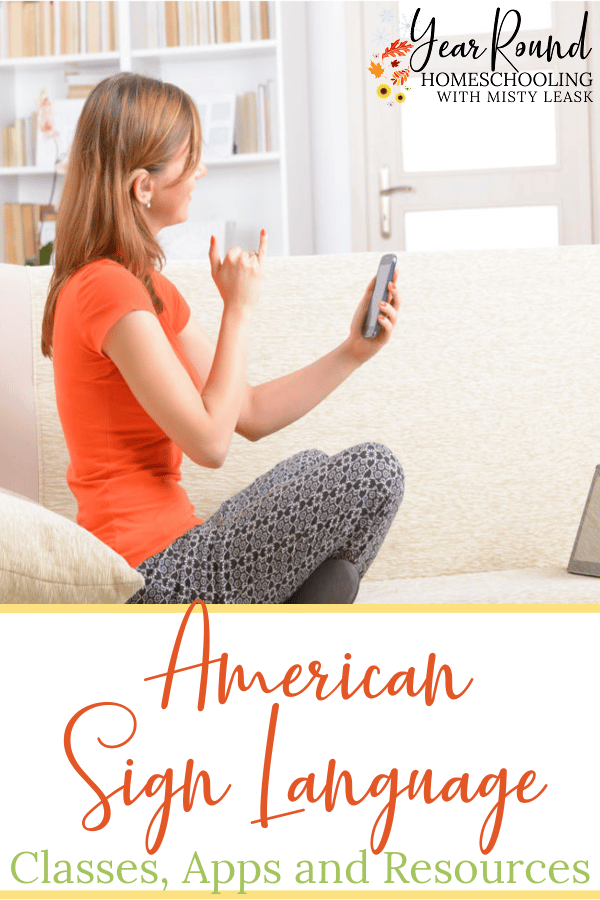 When I worked outside the home in retail, I remember we had many deaf customers come into the shop. There were times when they needed assistance locating something and came to the service desk to ask for help. Thankfully, I had some ASL experience from my childhood, so we were able to finger-spell most of our conversation. I stumbled my way through and realized just how important it is to learn sign language. Sadly, most people don't recognize the need, as a result, they don't take the time to learn sign language.
If you're looking for a foreign language to study in your homeschool, I encourage you to consider ASL. There are countless people who are deaf around the world that need to communicate and sign language is their only method.
Teaching a foreign language in your homeschool can be difficult if you don't speak it yourself. Thanks to the internet, we no longer have to rely on our skills alone to educate our children. There are countless online classes, apps and resources that are available for us to use at our convenience.
American Sign Language Classes
These ASL classes offer video courses, streaming options, 1 on 1 classes, subscriptions and more.
American Sign Language Apps for Your Homeschool
In order to truly learn a foreign language, you need to immerse yourself in it. Using apps combined with your ASL course will allow your students to practice what they're learning in class.
Apple Apps
Google Play Apps
Kindle Apps
Additional American Sign Language Resources
Studying sign language in your homeschool will give your children the opportunity to learn a new language, but it also will allow them to help others throughout their lives. There is often a lack of ASL teachers and professors, as a result, there are many positions waiting to be filled. Sign language can be more than a homeschool subject, it could become your child's profession.