The Bible resources that I create are designed to help you ground your children in the Word of God. It is my hope and prayer that as you and I raise our children in the nurture and admonition of the Lord that we would grow with them. This Colossians Kids' Bible Activity Pack is a good resource to use with your children as part of your homeschool Bible class or family devotions.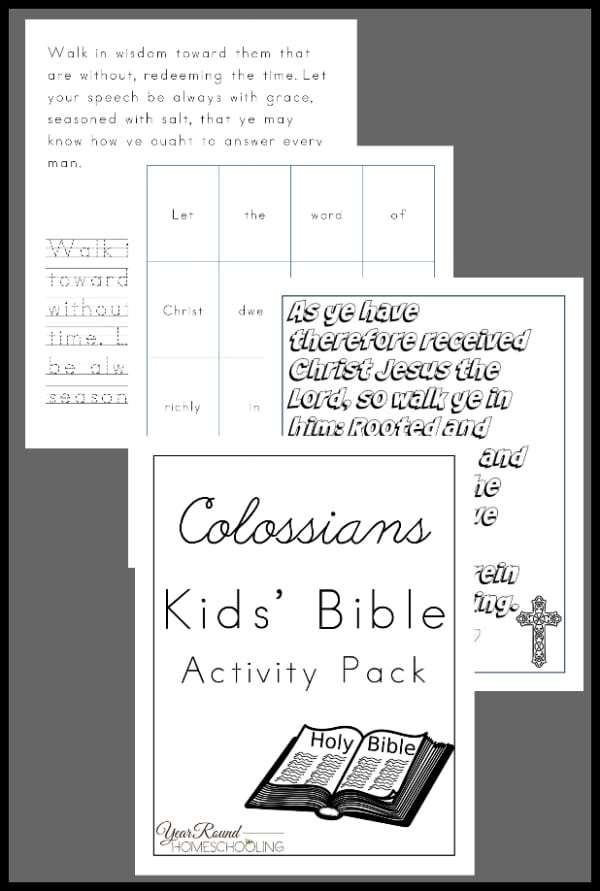 You can encourage your children to want to study God's Word. When you use activities that interest and engage your children, they will be more interested and more likely to remember. Inside this pack you'll find penmanship pages, memorization games, word searches and more!
My Bible activity packs are not designed to be used alone for your Bible classes, but to aid in the memorization and love of God's Word. Please ensure that you take time to read through the books of the Bible with your children as you utilize these Bible activity packs in your home and homeschools.
If you'd like to study the book of Colossians along with your kids you'll find my Colossians Bible Journaling Pack here.