Getting ready for a state study of Connecticut? These fun Connecticut Coloring Pages that your kids are sure to enjoy!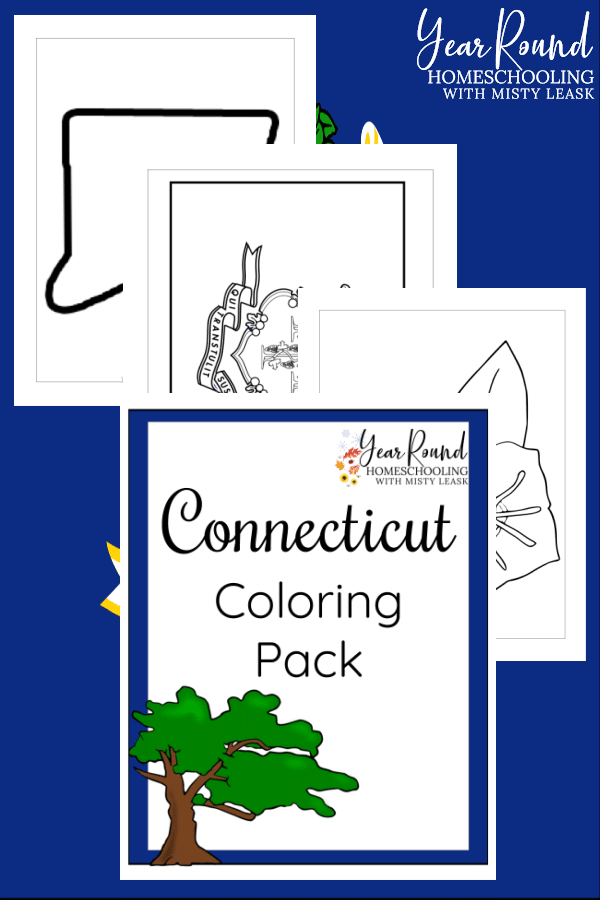 Coloring is a favorite pastime of many. It is known for being relaxing for people of all ages.
In fact, in the recent past, adult coloring books became very popular. I might have a few of them kicking around myself.
While I don't color as often as I would like to or possibly even should, (for its relaxation purposes), I do enjoy coloring.
Often when we put pen or pencil/color/marker in this instance, to paper we tend to remember what we're studying better.
By adding study-specific coloring pages to your child's homeschooling, it is likely that they will retain what you're teaching them better.
It doesn't matter what you're studying, there is bound to be a coloring book or coloring pages that you can use as part of your lessons.
Sometimes it can seem difficult to change up a curriculum and use additional resources not recommended, but I promise that it is ok.
Be sure to get a copy of the coloring book or coloring pages for yourself, you just might find a new activity that you enjoy doing with your children!
These Connecticut Coloring Pages include the state flag, tree, bird, flower and much more to make learning about the "Constitution State" fun!