If I could live on the road I probably would. I love to travel. However, right now, that isn't possible for me. Perhaps it isn't for your family either? I had a blast "traveling" through the 'Constitution State' through these Connecticut Virtual Field Trips.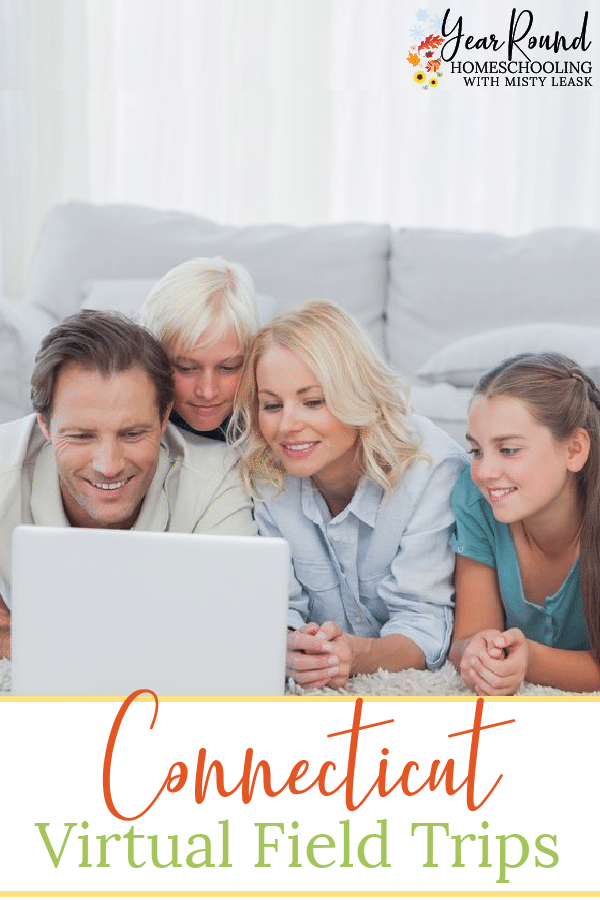 I spent several years of my childhood in the state of Connecticut. My mom often had us out and about exploring the 'Consitution State'.
Heading out to Connecticut to explore isn't easy or even possible for everyone. That's why I've rounded up a list of fun virtual field trips found in the state of Connecticut.
Follow each of the links below to have fun exploring Connecticut with your kids without leaving home.
35+ Connecticut Virtual Field Trips
History
Old New Gate Prison and Copper Mine
The Stonington Historical Society
Beinecke Rare Book and Manuscript Library
Connecticut Historical Society Museum and Library
Science
Stamford Museum and Nature Center
Art
New Britain Museum of American Art
Fairfield University Art Museum – Current and Past
The Aldrich Contemporary Art Museum
The William Benton Museum of Art
The Slater Memorial Museum (please note some sculptures feature nudity)
Music
United States Coast Guard Band
Other
What is your favorite virtual field trip in Connecticut?