This past week I spent a day dancing in a field of poppies, at least in my mind. The poppies covered a field in France, near the German border where my Great-Grandmother's brother died in battle during World War I. Loving that elderly woman the way I did makes my heart wrench knowing how her heart shattered when she lost her older brother. She was about the age of my daughter; he was about the age of my son.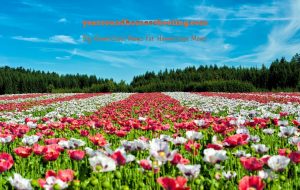 Stories like these can help history come alive for your children. It gives your kids a personal connection. Suddenly, they are part of what happened so many years ago.
A lot of kids see history as a bunch of boring old facts that happened a long time ago and have no bearing on them today. Little do they know their lives are directly shaped by the decisions of their ancestors. It's our job as homeschool parents to make our kids understand their personal legacy and the legacy of all man kind.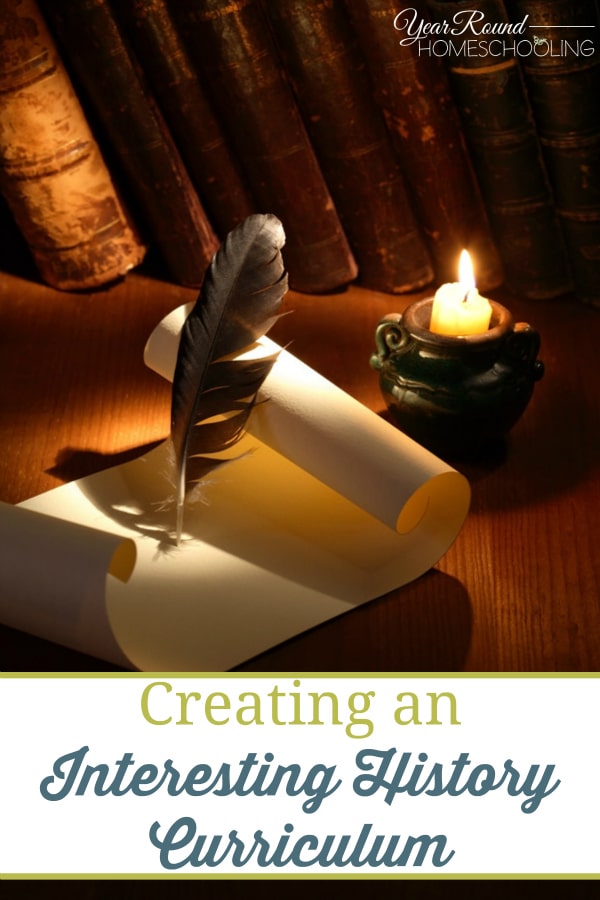 So, how do we personalize history for our kids? Here are a few ways:
Have them research their surname. Both my married and maiden names are Scottish. Having my daughter search out the Tartan and Clan origins opens a door to looking into the history of Scotland and why people emigrated away from there–California gold rush, work opportunities in America, famine, etc.
Interview older family members. Have your children create a questionnaire. These questions should be general but lead to specific memories. Examples could be to ask grandma what it was like living during the depression. Did she have an outside job, or did she do work at home to supplement the family income? Was she able to attend school, or did she have to work and help support the family? A personal story I can have my daughter pursue is when my Great-Grandfather attempted to return to California where he was born. His wife and 5 children were turned back at the border because they legal residents of Arkansas. Although he had family in California, during the early 1930's the California border was closed to people from certain states.
Look at the historical signs in your area. Every area or the US (or world) has historical significance. Most of these events are  marked with historical markers. Use these as a jumping off point to start a discussion. In our area, a street we travel frequently has been labeled with signs stating it was part of the original "Trail of Tears." This started an awesome conversation on American Indians. We haven't done so, but I plan on using Google maps street-view to put this historical road into modern day significance.
Other fun internet history resources:
NetFlix, Red Box, Amazon Prime: Use historical books and movies. Be wary, some of the movies may be rated R, but that doesn't mean they are inappropriate. Many modern war renditions are rated R, not because of language but because of blood and guts. Make sure they are historically accurate, but you can discuss if they aren't. Examples are: The War Horse (WWI), Pearl Harbor (WWII), Braveheart (William Wallace/Scotland), The Patriot (American Revolution), and The Crossing (American Revolution)
YouTube: In this application, this website can be your best friend. There are tons of brief videos on every topic in history. I use this resource often. I've included virtual tours of the Taj Mahal in my Renaissance world history curriculum. Like the movie sites, be wary. Preview all videos. You don't always know what you're getting.
Khan Academy: They are no longer just for math! Like YouTube, they have many quality educational videos on a wide variety of historical topics. Most recently I used their art lecture series–extremely detailed. This site is very trustworthy.
Don't forget your public library. They are a treasure trove of information and reading resources, as well as movies.
Incorporating family stories into history lessons isn't hard. They are usually just a jumping off point for a much bigger and more in-depth study of how your child fits into the giant world of significant events.
How do make history interesting in your homeschool?
History doesn't have to be boring! Be inspired and find fun ways to have your kids learn about history by following our Pinterest board below.
Follow Misty Leask's board Homeschool: History on Pinterest.