Be prepared when you head out to explore 'The First State' by selecting the best field trips for your family using this Delaware Field Trip Guide.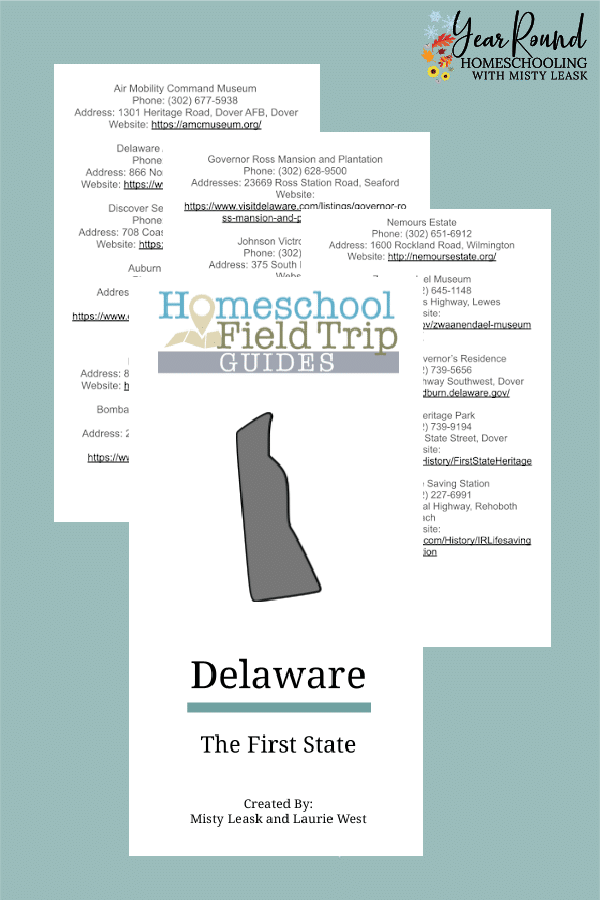 I love to travel and see new places. Probably comes from being a Navy Brat. Throughout my children's lives, I've done my best to instill a love for travel in them as well.
Most of our vacations have been road trips, so we've had plenty of time to explore along the way.
It is amazing how much you can learn from field trips. Honestly, field trips and literature teach more than textbooks any day, in my opinion.
Both field trips and literature give children the opportunity to learn from experience – either personal or through the lives of someone else.
Experience is what solidifies the lessons we're striving to teach our children. They need to use as many of their senses as possible to learn and remember.
So, as you're planning your next road trip that takes you through Delaware, be sure to pick out some great field trips for both you and your kids to enjoy!
The best part? I've done the work for you. I spent days researching the best field trips in Delaware and put them all together for you in one place.
You can download the Delaware Field Trip Guide to your phone or print it from your PC to plan ahead of time or on the go.
Last-minute field trips can be a lot of fun, so don't be afraid to pick a field trip or two while on the road.