It's time to gear up for summertime homeschooling which should be lots of fun! This June Homeschool Planning Pack will give you a jumpstart and provide plenty of educational activities that your kids are sure to enjoy.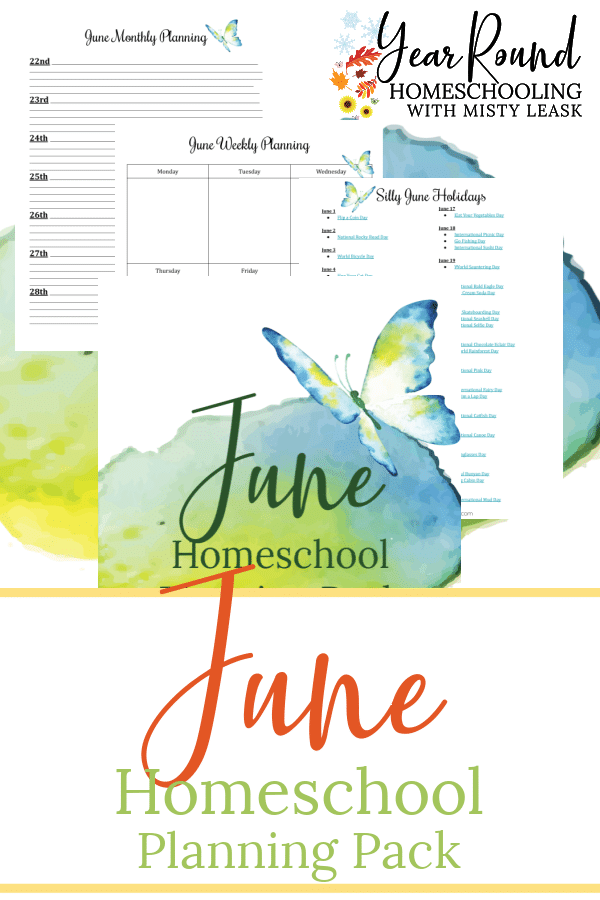 Summertime will soon be here, but that doesn't mean that we have to stop homeschooling. Our schedules may change, but learning happens every day of the year.
The #1 reason I started homeschooling year round was that my children used to tell me how bored they were throughout the summer months.
I just couldn't take it anymore! So, I started revamping our homeschool schedule and spread things out throughout all 12 months of the year.
That is the best decision I made in our homeschooling journey. Summertime homeschooling doesn't have and shouldn't look like the rest of your homeschool year.
It should be filled with lots of outdoor, exploration time. Activities that bring fresh air and exercise into your kid's days.
Are you ready to have fun this month in your homeschool and enjoy everything June has to offer? Lucky for you, I'm a step ahead of you!
You don't have to find ideas for fun activities to add to your homeschool weekly because I already have!
Inside this June Homeschool Planning Pack, you'll find fun holiday learning resources, weekly and monthly planning pages and homeschool journaling pages for you.