Studying our world is an important part of every child's education. Learning how to do research is an essential skill that all children should learn. These Earth Notebooking Pages are a great resource for reports, handwriting practice and more.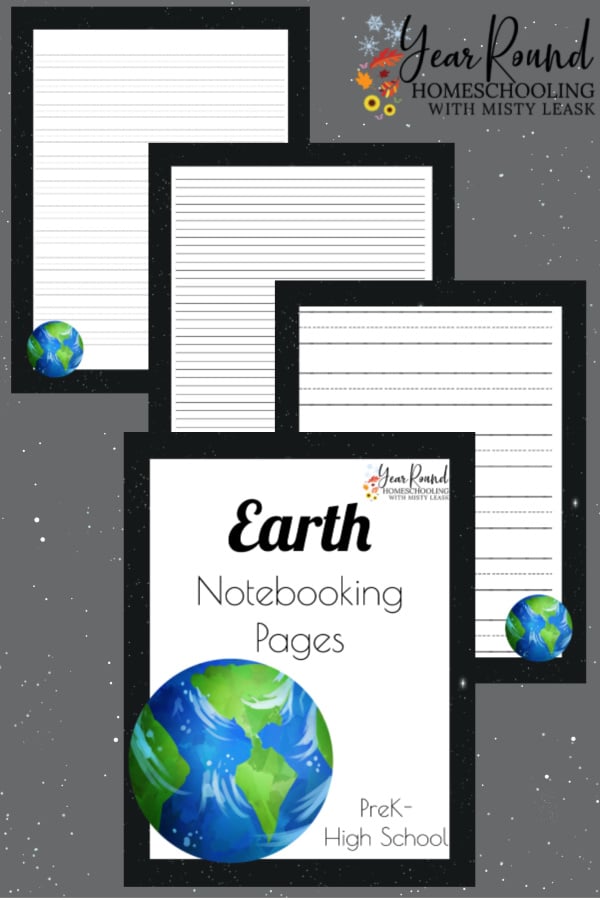 It is easy to think we know everything about the planet we live on. After all, we spend every moment of our lives on Earth. What could we not know about it?
The beauty of science is that there is always something new to learn. There is much that we know today about our home planet, that we didn't know in years past.
If your children have never studied the Earth, it is time for them to learn about their home. It might even be fun!
Completing a study on Earth doesn't have to require a lot of work from you, in fact, I've done the organizing for you! My Earth Unit Study features a lesson, videos, online articles, literature options, art and craft projects and much more!
You can pick and choose which you'd like to use, designing the perfect study on Earth for your homeschool.
These Earth Notebooking Pages are an additional resource that your children can use to share what they've learned, complete research, write stories and much more!
Inside this pack, there are earth-themed lined pages for all your students from Preschool through High School.