While studying geography with my children, we learn about many different far away countries and regions.  I often wish that we could actually travel to these places and immerse ourselves in what we've been learning.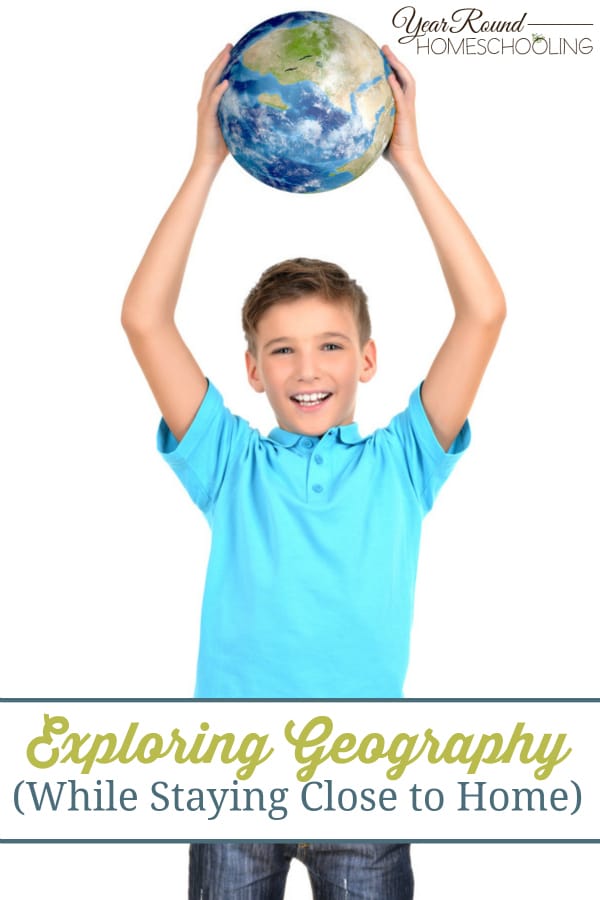 It is easy to forget, that there are so many resources close to home where we can be more hands-on in our geography studies! Exploring geography can be accomplished right where you are! One of the best resources that I have found is to take a look at our local state parks.
We currently live in Georgia, so the website that I visit is the Georgia State Parks & Historical Sites website.  Each state should have a similar website to peruse.  While taking a look at our state's site, I discovered that…
…we can visit the southeast's tallest cascading waterfall at Amicalola Falls.
…we can explore the western edge of Lookout Mountain at Cloudland Canyon.
…Georgia has it's own "little grand canyon" at Providence Canyon State Park.
…we can learn about the ruins of an old textile mill and explore rapids and rocky bluffs at Sweetwater Creek.
As an added bonus, most of these state parks offer "ranger" programs for children.  This would definitely be a fun way to become involved in your community while learning simultaneously. State parks usually require a small fee for parking, but then that is all!  We are always looking for ways to save money and state parks fit the bill perfectly.
Earlier this year my family visited Providence Canyon State Park on our way to a beach vacation.  We can easily stop by Amicalola Falls while we make our annual visit to our choice pumpkin patch next month.  Our kids really enjoy these stops, and I usually leave amazed at the natural beauty that is almost in our backyard!
If you looking for a fun field trip for your children, let me encourage you to give your local state park a try.  There really is no telling what you will find!
You'll find lots of fun ways to teach your children about geography by following our Pinterest board below.
Follow Misty Leask's board Homeschool: Geography on Pinterest.

The following two tabs change content below.
Nicole
Nicole started blogging at 
Children are a Blessing
at the prompting of the Lord in 2013. She lives with her family in the beautiful hills of northwest Georgia.  In her spare time, Nicole enjoys sewing, decorating, gardening, and dating her husband.  Above all, she enjoys family time the most, and strives to raise her children with a heart for the Lord and a desire to change the world for His glory. You can find her on
Facebook
and
Pinterest
.