History is such a rich subject because there is so much to learn and discover. That is why the ways in which one can study history are also very varied. I'm excited to share some resources that you can use to teach history in your homeschool.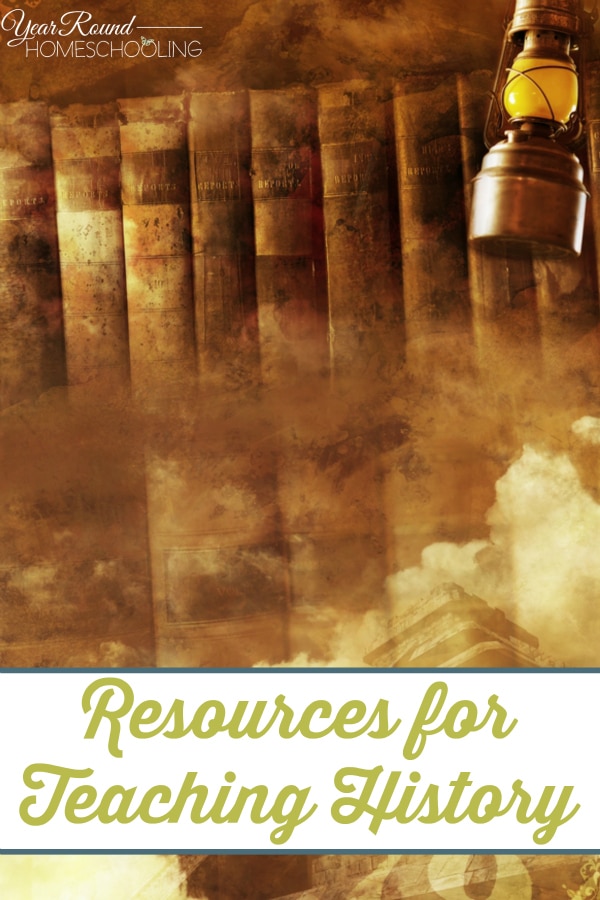 Teach History Through Games
Who does not like a nice fun game? I know I love playing games and so do my kids. What better way to learn history than having fun while doing it? There are lots of games out there that teach historical topics. I have selected a few that I guarantee you will be enjoyed by the whole family:
The Big Story Game by Tapestry of Grace
Teach History Through Videos
Put that Netflix subscription to the service of your kids' education. You can find a whole lot of history documentaries on there. On top of historical documentaries, my kids have been enjoying the Horrible Histories series. They have learned a lot of historical facts through these, all the while having lots of fun watching them. On Netflix you can also find history videos from channels such as PBS, National Geographic, Discovery and A&E
In addition to using Netflix, we also like to use DVDs and videos to cement down specific topics that we cover in history class. Some of the ones that we have enjoyed are listed below.
A World of Wonders Series
Lost Treasures of the Ancient World
Ancient Civilizations for Children
Inspector Gadget Field Trip Series
Most of these video resources I get from my local library.
You can find a lot of goodies on You Tube as well. My oldest, who is a history guru, absolutely loves watching the videos from the Crashcourse channel. This summer I discovered British Pathe, which consists of 85000 historical films free to view and don't forget the classic History Channel videos.
Teach History Through Online Games
One of the places my boys like to play online history games is the BBC School website. These games do help them recall what they have learned while having fun too. Below are some other great sites for history games that we've enjoyed.
History.com from the History Channel
Teach History Through Audio-books
Besides browsing your library for history audio-books, both fictional and non-fictional, here are a few websites where you can find some history related audiobooks:
Your Story Hour (This is a collection of old time bedtime audio books. There are historical fiction gems in there.)
Teach History Through Hands-On Activities
When kids work on projects and use their hands, the topic that they are studying tends to stick better. That is why when studying history it is always a good thing to have them work on hands-on projects.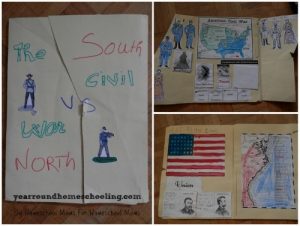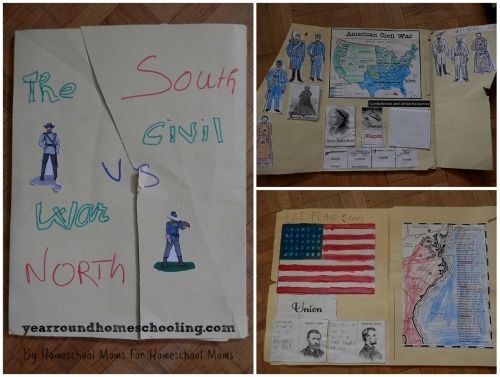 Lapbooks:
Here on Year Round Homeschooling Sara has a monthly post on lapbooking, so make sure to check it out. Some other places that I go to find lapbook projects for history are listed below.
Notebooking:
Notebooking allows for your child to write down what he is learning in his studies. They are great tools for narrations, copywork and any writing relating to the topic being studied. The best place for notebooking pages is Notebooking Pages.com. There you can find a whole array of products to help you with your notebooking needs.
You can also find a lot of notebooking pages at other subscription sites such as:
You could also use hands-on activity books that can easily be found at your library. Just search for hands-on activities for the particular topic you are studying. We personally love the Hands-On History series, Art Avery's history book series and Passport to The Past.
What is your favorite history resource to use in your History studies?