Dr. Seuss' birthday is approaching quickly! It's a great day to put the books away and just have fun reading and learning together! Kids of all ages love to hear the tongue tying, silly stories that Dr. Seuss has written! You'll enjoy snuggling up with your little blessings through the day as you celebrate the birthday of the well loved Dr. Seuss! Your K-2 students will have fun with the learning games inside this Dr. Seuss K-2 Fun Pack!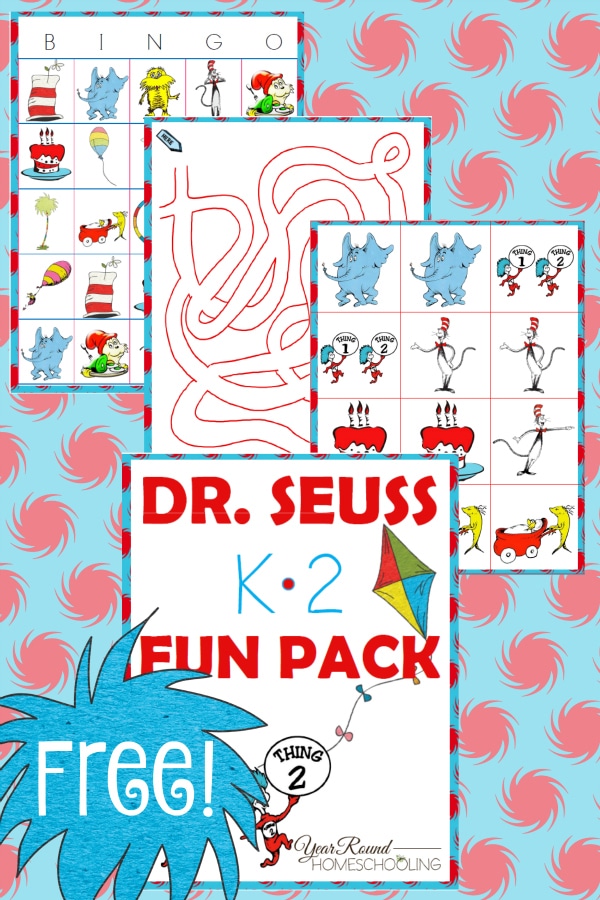 Inside you'll find Dr. Seuss bingo cards, a matching game and mazes that your K-2 students will enjoy!
To receive this Free Dr. Seuss K-2 Fun Pack you MUST sign up to receive our emails below.
Be sure to check your spam for the freebie. It will be coming from [email protected]
If you're viewing this as an email, please click here to input your name and email address to receive your free printable!