Learning how to speak French is a great addition to your children's education! French is known as the language of love, but there are many other reasons for your children to learn French. In the USA there are many places where French is spoken and if your children can speak French, they'll be able to have conversations with others who speak French! Many fancy restaurants have French menu items that your children can order for themselves and if your children ever visit France it will be easy for them to travel the country!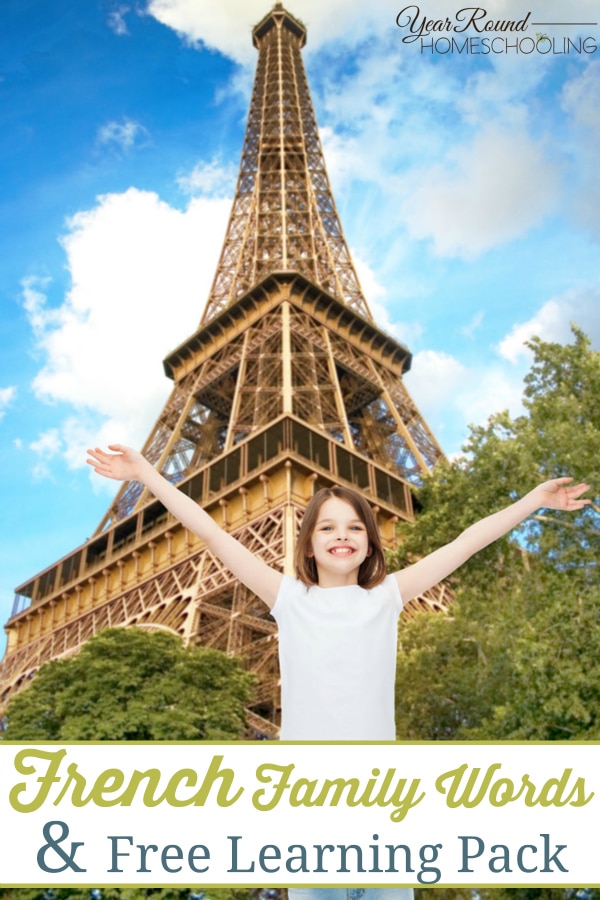 My daughter and I have enjoyed putting together this French Family Words Learning Pack for your children to use in their French class! You'll find fun French family words flashcards, copywork, a matching game and word list inside this 20 page learning pack!
French Family Words Pronunciation Helps
Below you'll find links to audio translations that will help your children learn to pronounce french family words correctly.
Family – Famille
Mother – Mère
Father – Père
Daughter – Fille
Son – Fils
Sister – Sœur
Brother – Frère
Grandmother – Grand-mère
Grandfather – Grand-père
Aunt – Tante
Uncle – Oncle
Cousin (male) – Cousin
Cousin (female) – Cousine
Niece – Nièce
Nephew – Neveu
What have your children enjoyed most about learning the French language in your homeschool?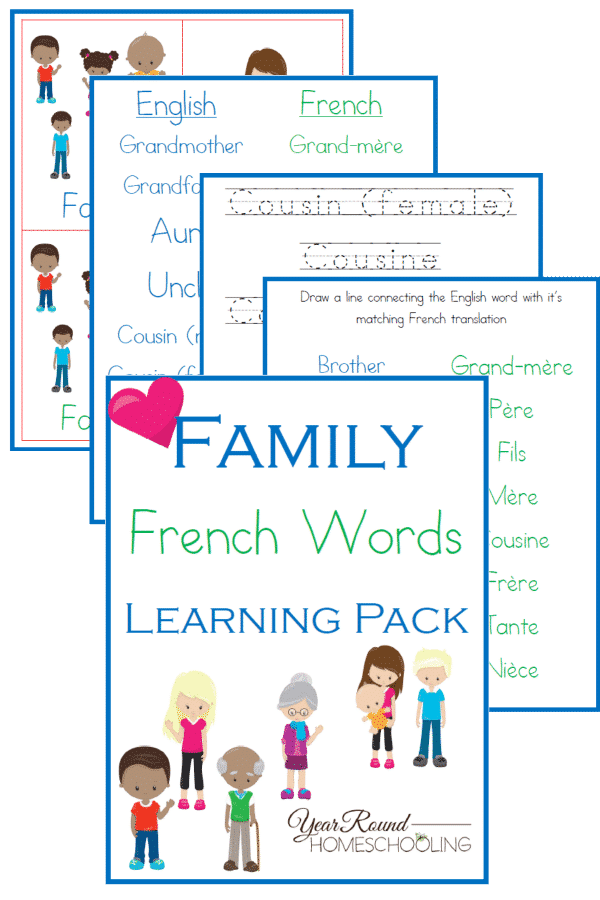 To receive this French Family Words Learning Pack you MUST sign up to receive our emails below.