Teaching our children this importance of patriotism is essential! They need to know how much their freedom in America costs and that there are countless Americans sacrificing their lives, family time and much more to ensure that every American has freedom every day!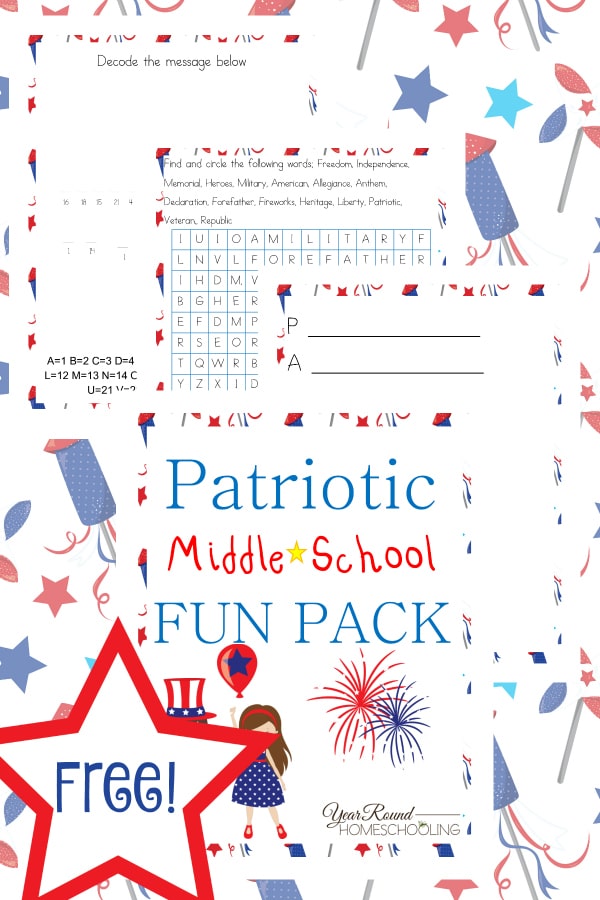 Inside you'll find a patriotic themed word search, decode the messages and more!
To receive this Free Patriotic Middle School Fun Pack you MUST sign up to receive our emails below.
Be sure to check your spam for the freebie. It will be coming from [email protected]
If you're viewing this as an email, please click here to input your name and email address to receive your free printable!