These Hawaii Coloring Pages are a fun way to learn about 'The Aloha State' with your kids.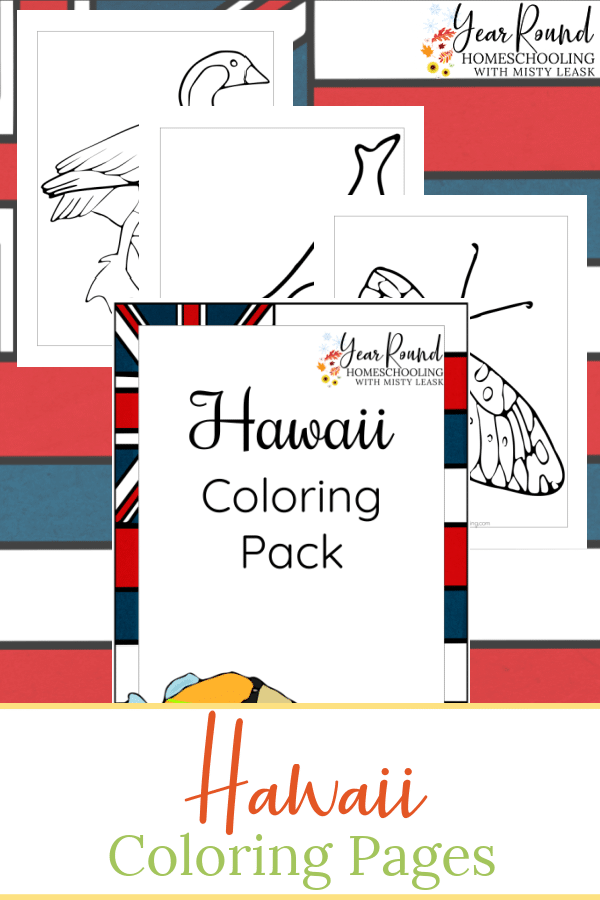 While coloring might seem like it isn't something that should be included in your homeschooling, when in fact it should be.
Slowing down your homeschool days is important. All too often, we as homeschool moms, get focused on checking off boxes and getting the schoolwork done.
Completing lessons and projects is necessary, but if we aren't careful, those are the only memories we'll have from our homeschooling journey.
I speak from experience. Don't be afraid to slow down your homeschool days. One way to do so is with coloring pages.
Adding coloring pages to your homeschool provides a fun, relaxing activity that allows for learning and conversation.
One of the best things about coloring pages is that everyone can use them. From the tiniest of tots to the most mature grown-up.
These Hawaii Coloring Pages are a great resource to use as part of your Hawaii studies.
Print a set for each of your children (no matter their age!) and yourself. Then sit down and discuss what each of you has learned about Hawaii.
I believe that you'll be amazed at the information your kids share, the laughter and the overall fun you'll have together.
Inside you'll find pages featuring the state animal, state tree, state flag and much more!