This Hawaii Field Trip Guide will help you start planning adventures that your entire family will enjoy while visiting 'The Aloha State'!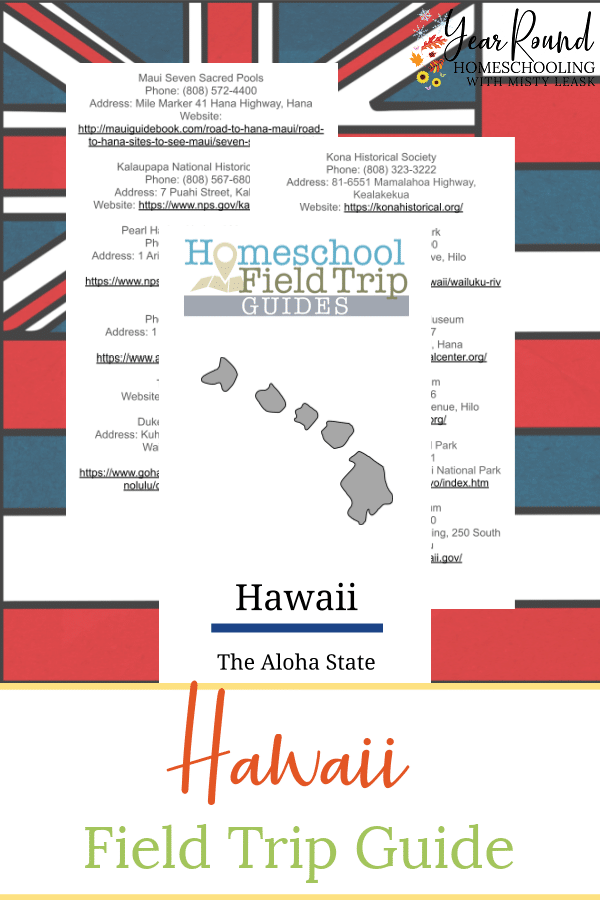 While I don't know that I'll ever make it to Hawaii, there is one place that I would love to see if I do get the opportunity.
In case you didn't know, I'm a Navy Brat. I was blessed to be raised by a daddy that served in the U.S. Navy for 23 years.
I bleed red, white and blue. So, it is likely no surprise, that the Pearl Harbor National Memorial would be my must-visit stop while in Hawaii.
Another place I'd like to see is the Sugar Museum and I'd definitely have to head down the Road to Hana and stay the night there.
Inside this Hawaii Field Trip Guide, you'll find 20+ field trip ideas that the entire family can enjoy.
I've included several different types of field trips to ensure that everyone in the family can pick one to visit during your time in Hawaii.
As this is a digital field trip guide for Hawaii, you can either print it out to have in hand on the road or use it digitally on your phone, tablet or PC.