Basic academics are essential in our homeschool, yet there is something even more fundamental at our foundation — faith. The Bible is our most important "textbook" and I want to teach my daughters how to study it and how to apply that knowledge in their everyday lives. To do this effectively, I've spent time researching the best resources I can use to help them understand Biblical concepts. I believe that making lessons multi-sensory helps learning stick, no matter what the topic, so I use that method in our Bible studies as well. Using a combination of visual, auditory, and hands-on learning is our favorite approach and it has worked well for us.
Summary
We first discovered this DVD series several years ago and we have gone through the entire Bible as a family this way! From Genesis through Revelation, there is a DVD filled with sound theology, Bible memory verses, and an explanation of historical events.
I have to admit that I'm not usually a fan of puppets, but these are so entertaining and educational that it's easy to forget they are puppets. What's in the Bible? was created by Phil Vischer, one of the names behind Veggie Tales. I expected to be entertained, but I did not expect the amount of theology packed into these shows, all at a level that kids can grasp. I didn't realize that explaining substitutionary atonement to children could be done in such a way, but they manage it very well and I'm impressed! My girls have learned a lot from it and they enjoy watching them over and over. We use the free printables on the website to go along with them, like these:
Grade Level – 1st-8th Grade
Price Point – $14.99/each (They do have an Old and New Testament Set available too)
They also have a coloring book and Sing through the Bible DVD that help making Bible verse memorization easier!
Price Point – $23.99/set (**Sale Price**)
Summary
Would you like to learn the major themes, events, and characters of each book of the Bible? What if you could do it right alongside your children by reading, listening, drawing, and coloring? You get all that and more in The Picture Smart Bible!
With the Picture Smart Bible curriculum, you can draw your way through the Bible one book at a time, which helps make the Picture Smart Bible fun and memorable. Plus, when you finish this program, you will have your very own illustrated Bible!
The complete curriculum includes over 600 pages on CD. In addition to all the necessary teacher and student materials, the Picture Smart Bible CD also includes simple drawings to trace, helpful instructions to follow, and additional resources! This is a stand-alone curriculum that can also be used as a supplement for other Bible curricula.
Grade Level – K-12th Grade
Price Point – $46.00+ (K-3 Digital Version)
Full Review – Cathy Duffy

Summary
You can see a theme with the resources we use for Bible. Hands-on, creative, art-driven Bible studies help my girls to remember what they've learned and really memorize their Bible verses.
GrapeVine Bible studies are another example of multi-sensory resources we've used and love. Ever think about drawing stick figures as part of your Bible study? I didn't either until we discovered these.

You can download a free sample on their website and give it a try for yourself. The family can work together on these engaging lessons and come up with some great illustrated Bible studies!
Grade Level – 3 yrs-6th Grade
Price Point – $2.00+ (eLessons)
These are our favorite resources that we have used for multi-sensory Bible study for all ages. Having a wide range of ages and abilities with my girls (13, 7, and 5) requires getting creative with my teaching and these resources have worked for all three of them together.
Below are more Bible curricula options for you to consider for your next homeschool Bible class!
Summary
The What We Believe series is an outstanding way to teach your child the essential beliefs of the Christian faith, but it's so much more! With this student-directed, Bible-based curriculum, your child will learn to use scripture as a lens through which to view the world around them—to see everything the way God sees it. Featuring engaging stories, creative notebooking, and fun activities, this four-part series is presented in a conversational style that makes the study of God's Word exciting and memorable.
Grade Level – 1st-8th Grade
Price Point – $39.00+ (Who is God Textbook)
Full Review – Cathy Duffy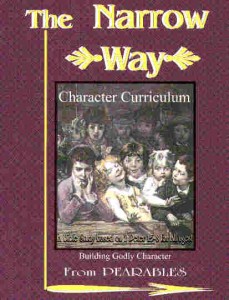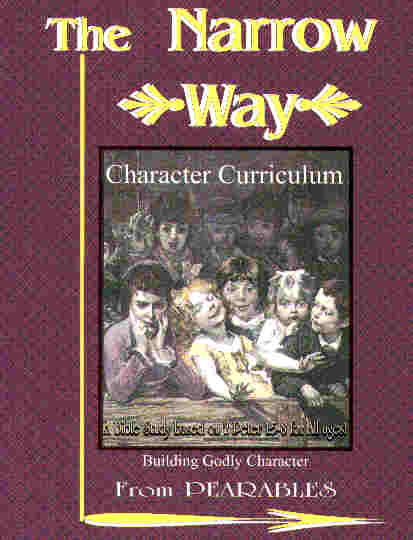 Summary
There are approximately 150 lessons (from chapters on faith, virtue, knowledge, temperance, patience, Godliness, brotherly kindness and charity) that will take you through a whole school year. Each one is self-explanatory and gives clear instructions for the parent to follow. At the end of each Unit is a Kingdom Story that will illustrate through words and pictures what each trait is about. Your children will love and cherish these stories that were written just for homeschoolers. You can use this Curriculum year after year, as you will want to reinforce these traits again and again. All the work has been done for the parent. The research in the Strong's Concordance and the dictionary are in the Curriculum. If you want scriptures of why we homeschool and are living this Narrow Way, this will set your children firmly with Biblical answers when people ask them "Why?…" The Narrow Way will indeed help in assuring that your precious children will follow after the ways of God and deny the ways of the world!
Grade Level – 3rd Grade+
Price Point – $32.95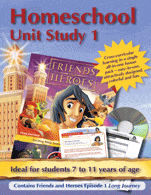 Summary
Friends and Heroes award-winning adventures and Bible stories on DVD accompanied by an exciting cross-curricular Homeschool Unit Study – easy-to-use, hands-on, attractively designed, colorful and FUN! Each unit provides a wealth of interdisciplinary studies for your home educated children. The material is highly adaptable and may be easily incorporated with your other homeschool activities.
Grade Level – 2nd-5th Grade
Price Point – $29.99/each unit
Full Review – Cathy Duffy
What Bible curriculum have you used with your kids and loved?
*Please note that the pricing was current at the time this post was written. Always check pricing before checking out.*
You can find the rest of the homeschool curriculum round up series here.