Nothing inspires a child to love learning more than learning about what is going on around them! Instead of taking the normal holidays off from homeschooling, we can use them to teach our children about what it happening today. We can use lessons, fairs, plays, nature and more to add to our children's learning experiences!
When we plan our lessons according to the seasons, we allow our children to experience nature as it's blooming in the spring instead of learning about flowers when the snow is flying outside. In the fall our children can discover the magic behind the changing of leaves instead of learning about how leaves change in the spring. Winter is a great time to learn about snow, ice and hibernation! Our children will learn more about things in nature by being able to see, hear, touch it while it happens!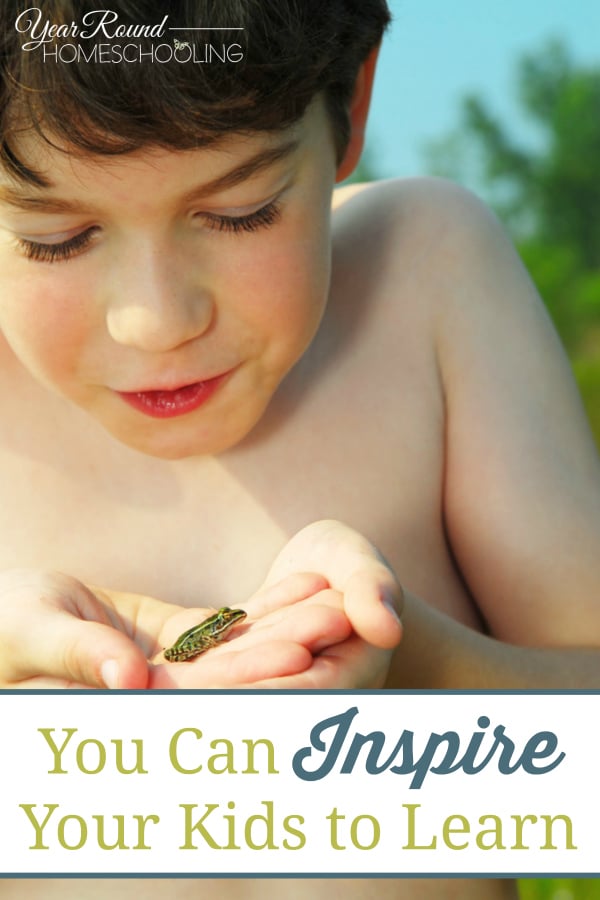 By planning our lessons according to the holidays, we don't take off school because it's a holiday. We teach our children about the holiday, its history, the people involved, why it is considered a holiday, how we can honor those it represents and more! Holidays have become just a fun day off from school instead of honoring those it represents.
A fun way to change up your homeschool schedule for a bit is to find or create a unit study focused on the new season or holiday. Take a break from your normal homeschool lessons and learn about what is happening now. You and your children will enjoy the change of pace and will be a bit refreshed when it's time to go back to your normal homeschool lessons.
[Tweet "YOU can inspire your kids to learn! #YRHTips"]
After learning about the holiday or season, there are often ways that you can incorporate community service into your homeschool lessons. Whether it be planting trees or flowers in your community, visiting Veterans in the local nursing home or VA hospital, helping to clean up your local cemetery, etc. Look for ways to get your children involved in their community. Teach them to be part of the world they live in, to work to make it a better place and to remember that holidays are in memory of our history, times we should never forget.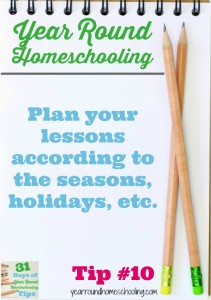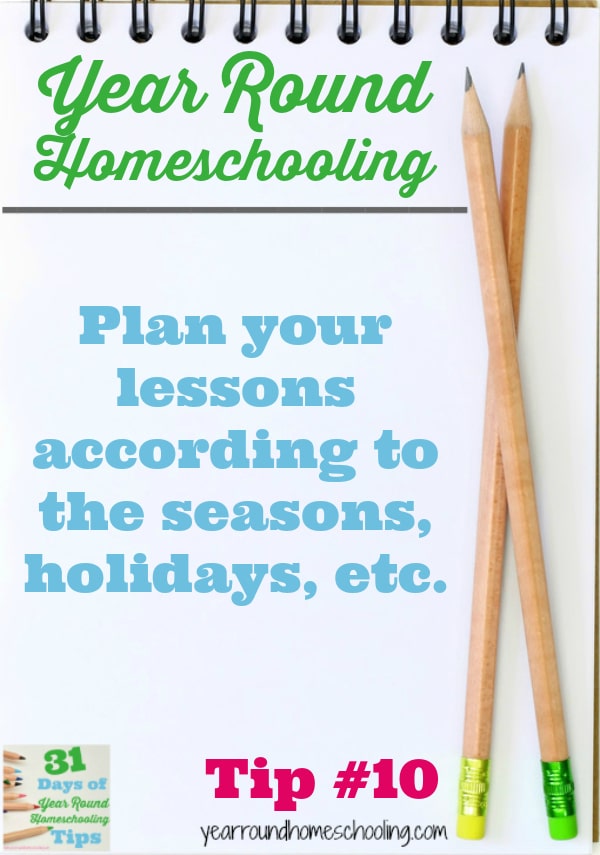 When we teach our children following the lesson plans provided in textbooks only, we're missing out on so many benefits that come with rearranging the chapters/lessons. By taking into account the seasons and holidays we are ensuring that our children can have hands on learning experiences as much as possible. There will be times that we can't provide such an experience, but we should do all that we can to provide our children the opportunity to learn outside of just what the textbook or lesson plan teaches.

You can find the rest of the Year Round Homeschooling Tips from this 31 day series here.
Are you looking for more tips beside what is being shared in the 31 Days of Homeschooling Tips for Moms?
I would love to invite you the community inspired by this series, as we strive to inspire, encourage and empower our readers in everything homeschooling.