My kids love foreign languages including Norwegian, German, Chinese, Spanish, French and Sign Language. I speak German myself, although its been awhile. I now how valuable (and daunting) learning languages can be, so its always important to me to have, (as much as I can anyway), resources around my children that will encourage and inspire them to learn!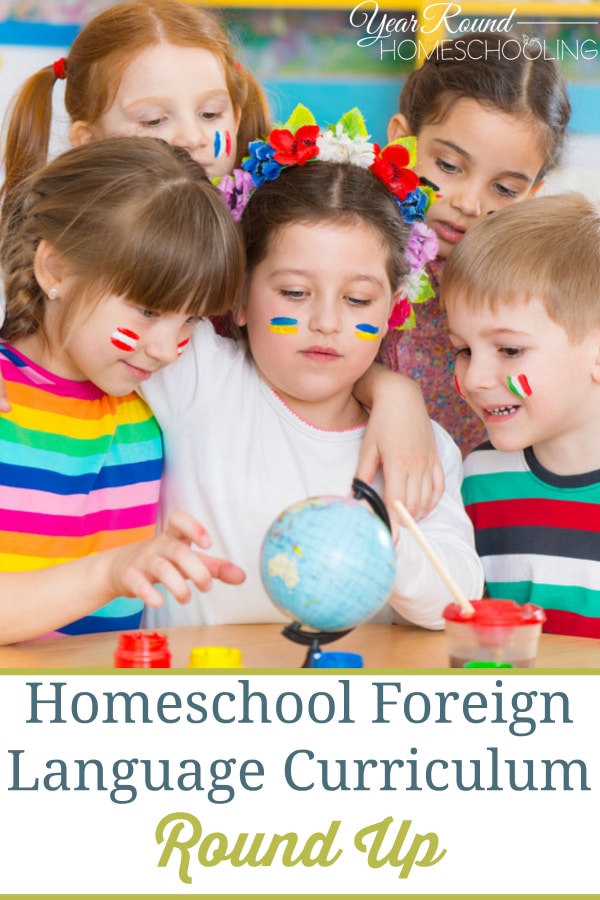 I'm excited to share some foreign language curriculum for you to consider for your homeschool journey! I'm going to start out with what I feel is the Rolls Royce of foreign language learning!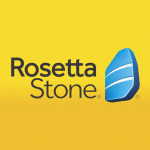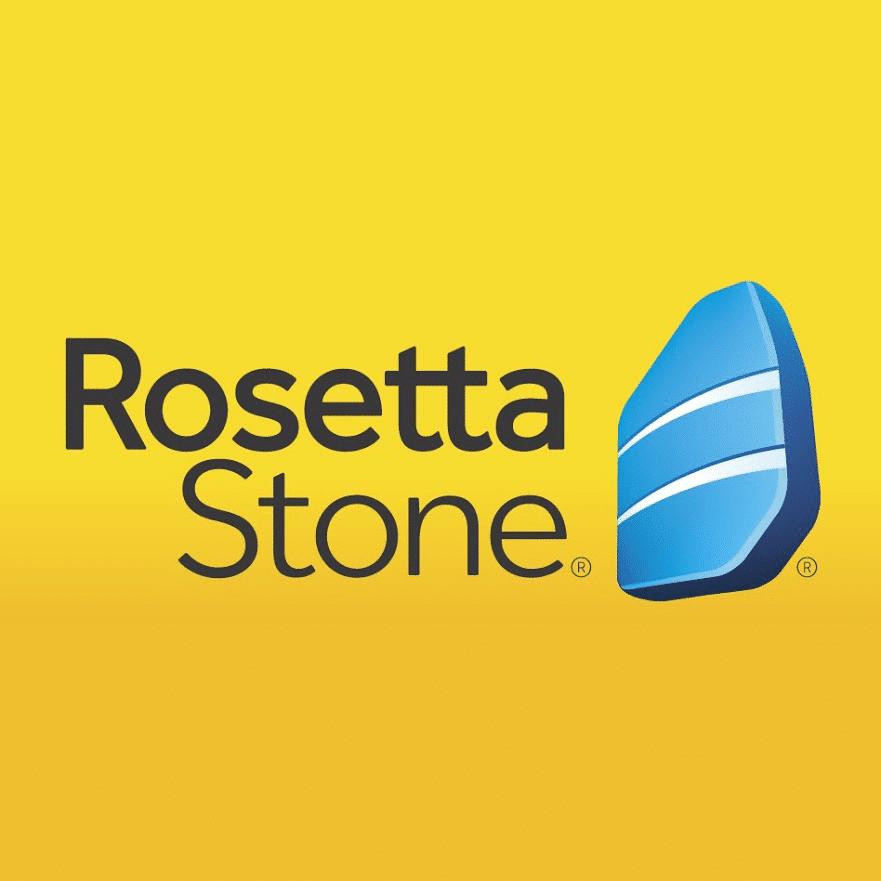 Summary
I love this program. This is definitely best for serious, older learners though. This curriculum tests all types of learning as you progress from pronunciation to writing and reading. It is a very thorough program which includes audio and visual learning tools and is available in any language you could possibly want to learn. The downside is that this is a rather expensive program unless you find one used. Rosetta Stone is truly a full immersion tool; they never use translations or explanations, rather they utilize building blocks as you use your intuition to slowly acquire the language skills needed moving from one level to the next.
Grade Level – 3rd Grade-Adult
Price Point – $159+ (6 months Online) $159 (Level One CD-Rom) There are significant discounts for longer online commitments and for multiple CD-Rom purchases)
Learning Style – Independent
Full Review – Cathy Duffy


Summary
My oldest son really likes this one! We download these lessons onto our iPad from iTunes so that we can listen to them while we are out and about. We also get a weekly email with a list of words to learn. This is a fun, interesting and culturally relevant way to learn the language. All of their lessons, lesson notes, progress tracking and premium tools are available on your smartphone, tablet or mobile device too. Want to switch from the app to your computer and continue where you left off? You can! Their system is fully integrated! Get a free lifetime account with them and begin learning!
*I should also mention Innovative Language 101 has lots more to choose from so it is not jut Chinese anymore.*
Price Point – FREE
Learning Style – Independent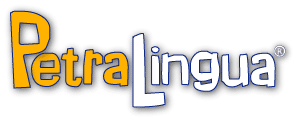 Summary
PetraLingua is an online language course for children ages three to 12. Their program covers the first two to three years of foreign language learning. What I really like about this site is that it is multilingual in its teaching. PetraLingua offers courses on Spanish, as well as English, Chinese, Russian, German, and French. You could study one of them or study all of them! (If your child is learning English, you could choose that too. This is great for ESL!) The lessons use videos, songs, and interactive exercises to teach greetings, numbers, colors, parts of the body, seasons, and lots more. This can be a fun and easy way to encourage language learning with your children.
Grade Level – Pre-K-4th Grade
Price Point – $7.99 (month – with discounts for longer subscriptions up to a year)
Learning Style – Independent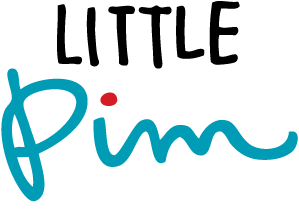 Summary
We began watching these on Amazon Prime last year to help my oldest in his Chinese lessons. His younger brother wanted to learn too and so we figured we would give this a try. Little Pim is a very cute and fun Panda Bear who helps children learn foreign languages. The DVD's are best for children 0-6 as I found that my older son was quickly bored with the videos but my younger daughter (who is 3) really enjoyed them. They also have flashcards and an app to help drill vocabulary. There is an audio CD with songs that are quite catchy I am told too. If you have very little ones and see a value and importance to early learning language learning these can be a great tool for you.
Grade Level – Pre-K-1st Grade
Price Point – $49.99+
Learning Style – Independent

Summary
This program is intended for ages 6 through adult and offers all levels of coursework. Mango Languages homeschool edition currently offers 52 foreign languages for English speakers to choose from, and they are still adding more. You may even learn more than one language at a time. I am actually going to be reviewing this one myself in the very near future, but the Schoolhouse Review Crew was blessed with the opportunity to use this program last year and wrote some stellar reviews. As you learn the language this program also helps to teach proper cultural and social lessons. How fun is that! If you are looking for a comprehensive language program, this is definitely one to consider.
Grade Level – 1st Grade-Adult
Price Point – $20.00 (month) They do have a free trial to get you started too!
Learning Style – Independent


Summary
This is also an immersion program, so you don't need to know the language to learn it or teach it. Using a comprehension method of learning your children learn the language in a natural multi-sensory format. Each lesson is presented either in books with audio CDs or on a CD-ROM. This helps to build vocabulary while also teaching valuable lessons in sentence structure. The goal is to develop understanding and comprehension first, then reading, speaking, and writing skills. As lessons are completed your children must interpret the images presented in order to understand. The illustrations are meant to add visual memory association to words learned thus increasing vocabulary retention. This is a relaxed way to learn any language!
Grade Level – 1st Grade-Adult
Price Point – $65+ (German CD-Rom)
Learning Style – Independent
Full Review – Cathy Duffy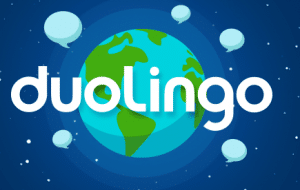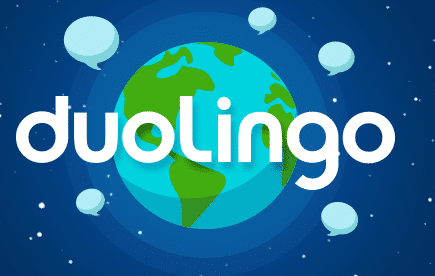 Summary
This is my favorite personally since I am on the go even when I am at home! You can learn Spanish, French, German, Italian, Portuguese, Dutch, Irish, Danish, Swedish, and English and is is fun and 100% free! We use this every day for 10-15 minutes and have so much fun (even my 3 year old daughter). The lessons are short and painless and you can compete against friends and have daily goals too. This really is a very motivational tool for foreign language. It is great for learning vocabulary and basic sentence structure as well. You definitely need to supplement this with other learning materials if you are learning a new language. There is a lot of repetition in this program which is great in some ways and in others not. For example, the sentences I learned the other day, I'm not sure how I will use them; "I don't just eat cheese and strawberries" or "Only have cats". While the lessons are very conversational, there are some things this curriculum teaches that make you wonder!
Grade Level – 3rd-Adult
Price Point – FREE
Learning Style – Independent

Summary
This is a new one that we have discovered recently, there are lots of lessons that teach vocabulary and common phrases along with audio flashcards. There are also lots of fun learning games and my kids love the little Einstein character that guides you through the program. These courses are great (my oldest uses the Chinese one while I play around now and then on the German and French) The lessons are a bit long for my children and the downside to this curriculum is that you have to complete each lesson or your progress will not be saved. Also, there are a lot of things covered in each lesson (some of these games are quite daunting for me even!), but it is a fun way to learn and strengthen skills. I would recommend using this in addition to a more formal program or as a stand alone for older children with some experience in the language they choose.
Grade Level – 3rd-Adult
Price Point – FREE
Learning Style – Independent
I know so many people tend to shy away from foreign languages. If you don't know one yourself it can be pretty scary, even for those of us who have a language or two under our belt, it can be an uncomfortable thing. Yet, it is possible and doable. You CAN teach your child a foreign language and have fun doing it! There are so many great reasons to study foreign languages! Believe it or not it can help you learn English, vocabulary and critical thinking skills.
Don't forget about those things that are right there in your community too. We love the library and it is a great place to find and try different language learning programs. You can find dictionaries, audio books, and computer courses (many have the Rosetta Stone program too). You can find lots of books in Spanish, French, German and many other languages as well to help develop your reading skills. Consider using children's books when you first begin learning a language. This will help a lot more than you may think with comprehension.
The internet and YouTube are full of great and free resources, to help guide you in your foreign learning. One central site I love to visit most is Omniglot. I came across this one recently and just love it. Basically it is an encyclopedia of writing systems and languages, with more than 180 writing systems and information on over 600 languages. This site is full of introductions to alphabets and other writing systems. It contains almost all the writing systems currently in use and many extinct ones. There are many great learning tools there to take language learning to a whole new level with details of language families, advice on how to learn languages, and language-related articles and videos. All of the resources on this site are free!
The key to foreign language is consistency. You need to practice every day, using it as much as you can. Try using a foreign language for fifteen minutes each day to get you started. The more you use a foreign language the easier it will be, consider learning as a family or having siblings learn together! There was a time when we labelled everything in the house to help reinforce the words in the language my son was learning. Make learning a foreign language fun by playing games, reading books, writing and singing songs in that language throughout the day. Make it a part of your life and your routine! Find opportunities to use what you learn each day, it can be as simple as saying "hello" or "thank you" in a different language! Another great option is to have a foreign exchange student over (consider hosting – our family loves to do this) or share a meal with your family from the country whose language you are studying!
Until we meet again… Au revoir, auf wiedersehen, sayonara, farvel, gule gule, do svidaniya, Zai jian… goodbye for now.
*Please note that the pricing was current at the time this post was written. Always check pricing before checking out.*
You can find the rest of the homeschool curriculum round up series here.